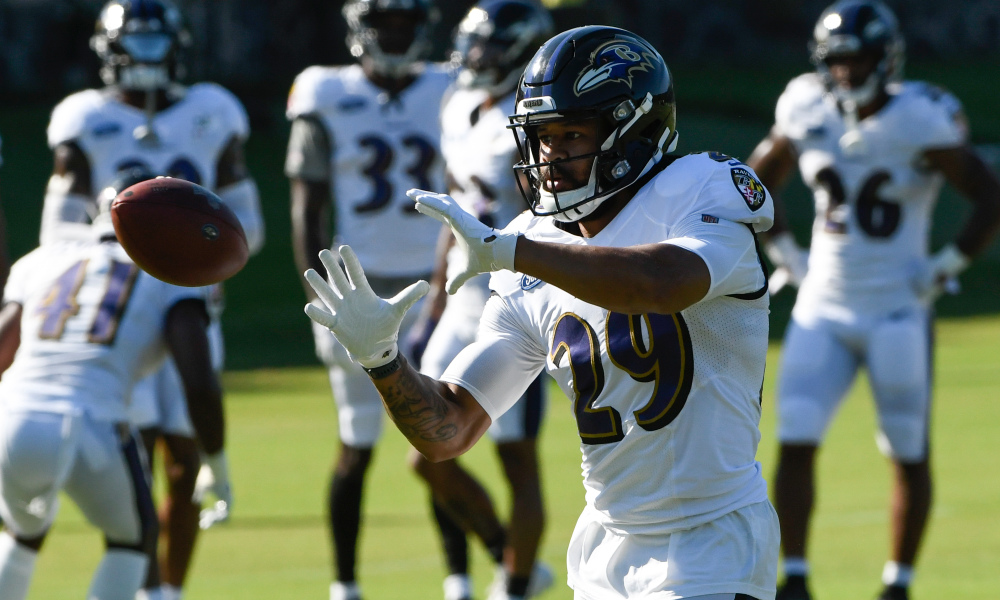 Baltimore Ravens safety Earl Thomas was sent home Friday after a fiery on-field altercation with teammate Chuck Clark. The altercation started after a missed assignment by Thomas, who confirmed it in an Instagram post that has since been deleted.
Thomas and Clark yelled at each other on the sideline and had to be restrained by teammates and coaches, according to ESPN.
This is the second time Thomas has had a confrontation with a teammate in two seasons in Baltimore. Last year, Thomas had a heated exchange with nose tackle Brandon Williams after a game against Cleveland. Thomas, a seven-time Pro Bowl safety, signed a four-year, $55 million deal with Baltimore in March 2019.
NFL Network's Mike Garafolo reported that the team is weighing all their options when it comes to Thomas' future with the team and that his future with the team is very much in doubt: