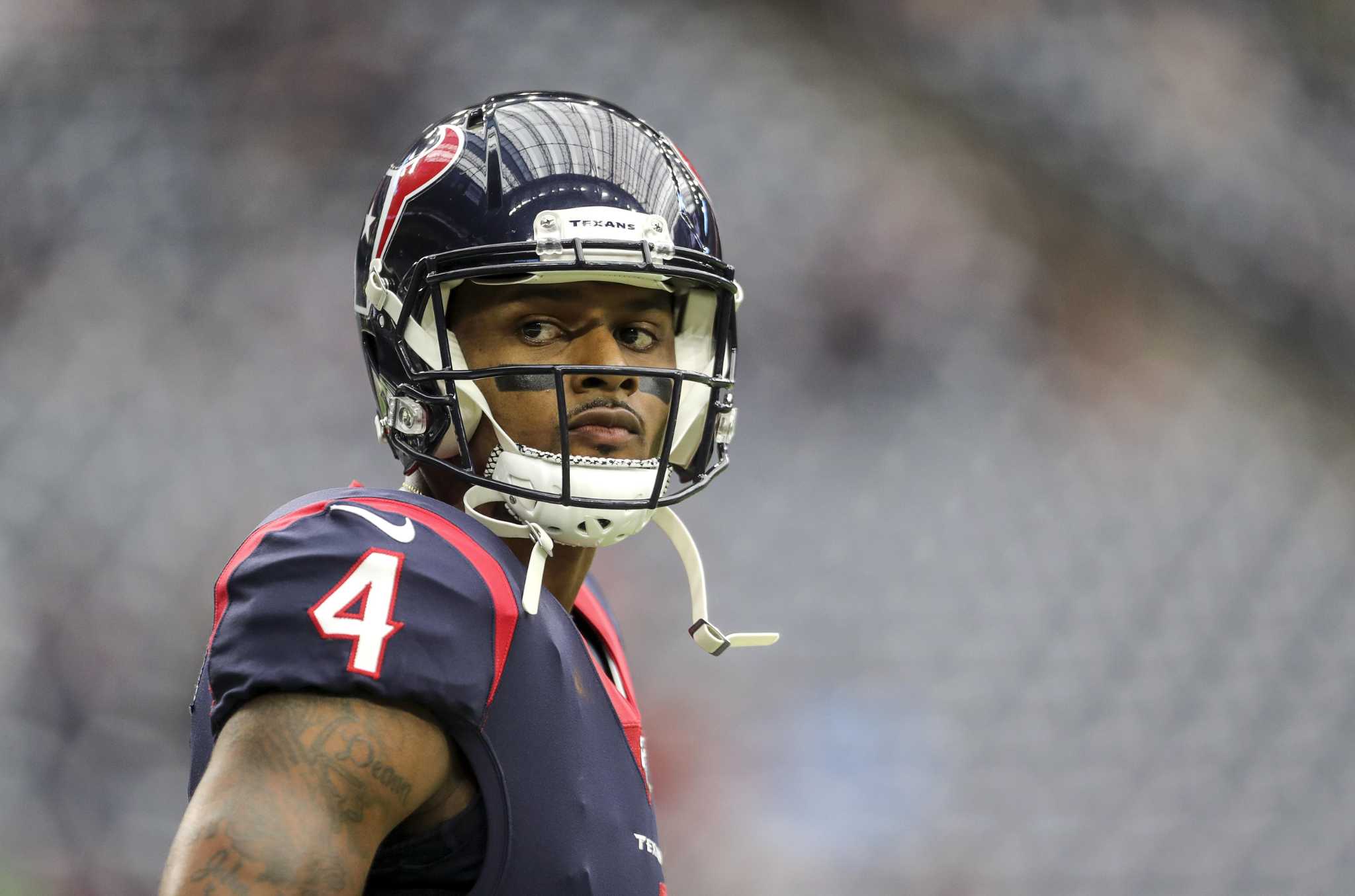 Deshaun Watson may be away from the football field for a long time as he continues to face legal battles with no resolution in sight.
Fox Sports Radio host Ben Maller said this week that Watson's 2021 and 2022 seasons are in jeopardy due to the slow-moving legal system, and likelihood of suspension after a final court ruling:
"If you look at the timeline on this, barring a drastic sea change, Deshaun Watson will not be playing in an NFL game until at the very minimum 2023, that's the earliest. If everything plays out the way it's playing out, he's going to be done until at least 2023. How did I get to that point? He's going to be put on the Commissioner's Exempt List – that's going to happen likely in the next month before training camp opens up.

That means he will be out for the balance of the 2021 season. He will be getting a paid vacation."
Watson isn't scheduled to give his deposition until February 2022, a few days after the Super Bowl. Maller explained why this timeline could wipe away the next two seasons for the quarterback:
"A trial date would be sometime in May of 2022 and it might not be until early June, which means the trial would go through June and part of July. Training camp opens in July. The NFL does not give out time served. Which means when the trial happens, if Deshaun Watson is found guilty in the civil court — and remember the standards is much lower in civil court than criminal court — then the NFL has to come back and say, 'well, bad news, we've got to punish him.'"
Maller expects the NFL to levy a minimum of eight games, but "likely a season-long suspension" assuming Watson does not face criminal charges. Meanwhile, Attorney Rusty Hardin, who represents Watson, said the NFL has not interviewed his clientabout the sexual assault allegations from 22 women that led to a civil lawsuit, according to KPRC-TV.
As a fourth-year pro during the 2020 season, Watson completed 382 of 544 passes (70.2 percent) for 4,823 yards and 33 touchdowns to seven interceptions while adding three rushing scores and 444 yards (4.9 average) on 90 carries in 16 games. Watson has requested that the Texans trade him, but the organization has not been willing to engage NFL suitors in discussions for a potential deal as of yet.