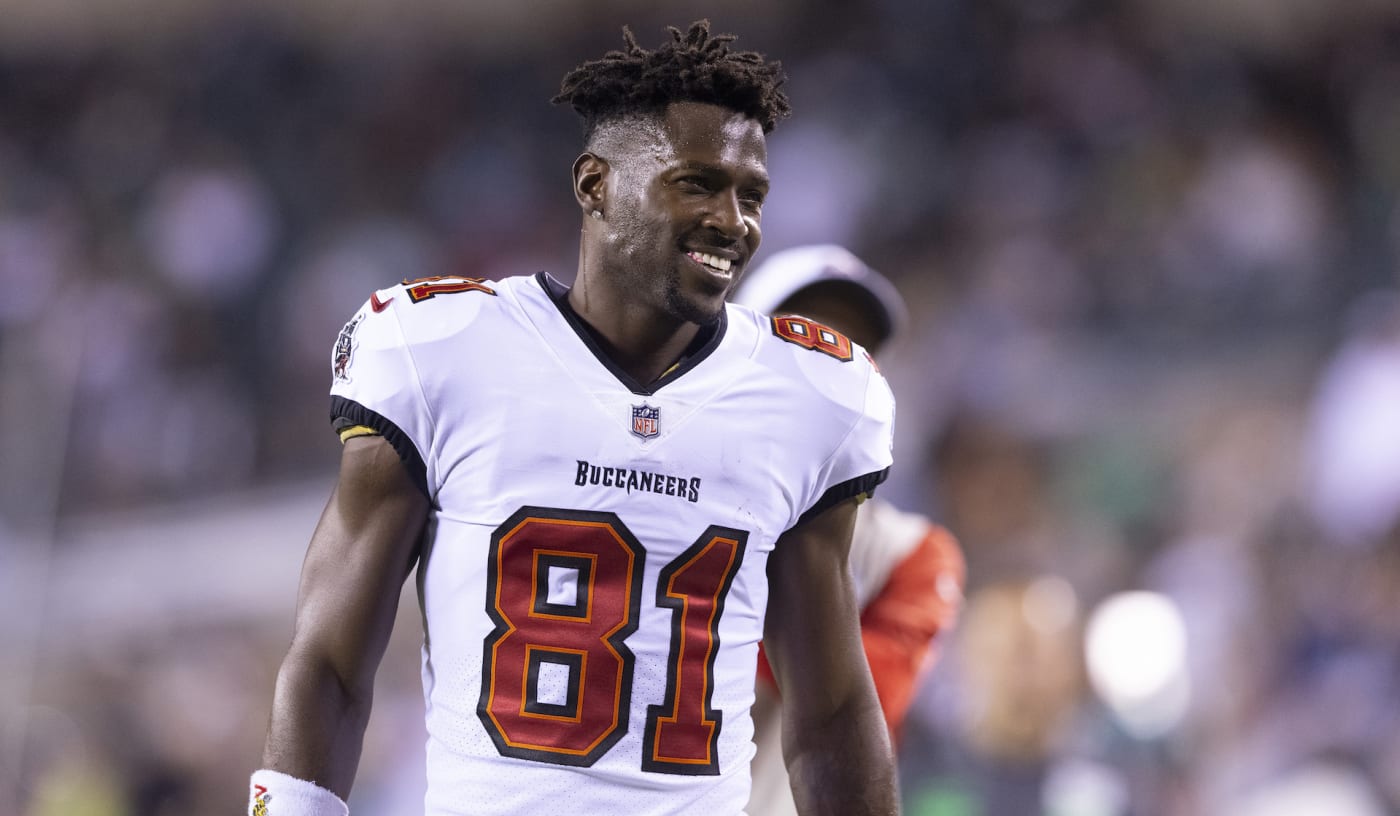 Antonio Brown is willing to take things to the next level to prove that the former chef is lying about him having a fake vaccination card.
Amid an allegation that the star wipeout obtained a fake COVID-19 vaccination card by his former live-in chef Steven Ruiz, his attorney Sean Burstyn said his client would love to show the world that he is indeed vaccinated.
So how far would Brown go to prove his status?
"If Antonio's [Brown] doctors and the guidelines require a booster shot, then at that time, he'll be happy to do it live on TV and everyone can come watch," Burstyn told ESPN's Jenna Laine:
Prior reporting, per the Tampa Bay Times, showed text messages between Ruiz and Brown's girlfriend Cydney Moreau asking could Ruiz obtain the fake vaccination card. It also showed that Brown was willing to pay $500 for it. Moreau reportedly denied knowing or being in communication with Ruiz. In the midst of all this is the NFL investigating the claims.