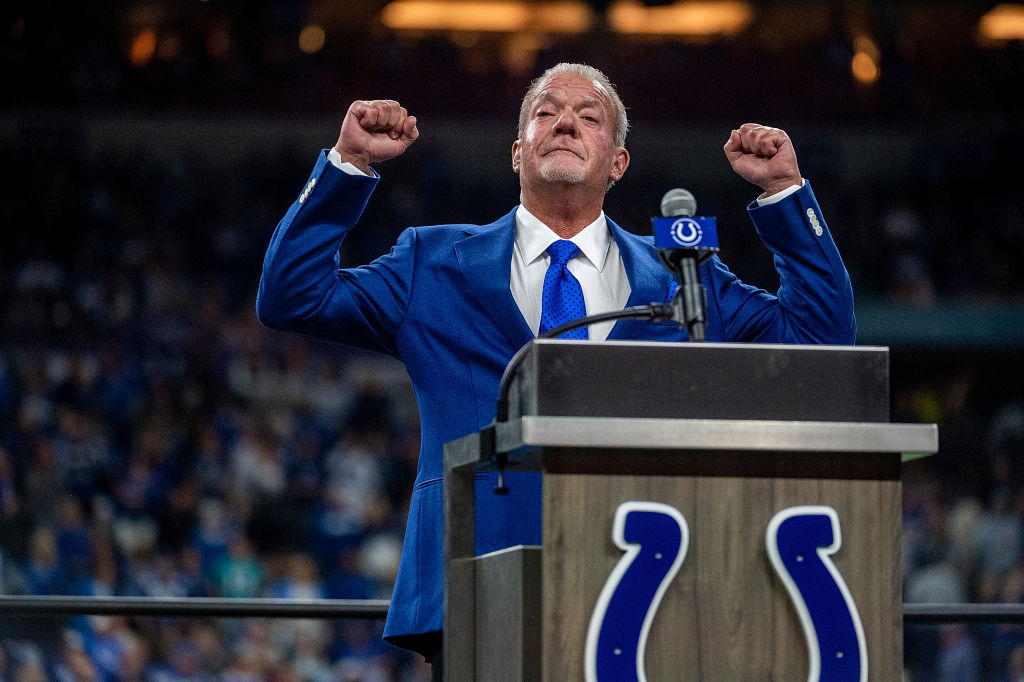 The Colts traveled to Buffalo on Sunday and the home team out of town with a 41-15 trashing of the Bills. The score was all thanks tot he big-time performance from running back Jonathan Taylor.
Colts owner Jim Irsay was excited to see his team win their third straight game and showed some appreciate to a group of Bills fans who were in front of his suite.
Irsay decided to casually take out a wad of $100 bills, sign them and give them out to the Bills fans.
With the embarrassing loss to the Colts, the Patriots are now in first place in the AFC East leaving Buffalo a game back. They look to get back on track when they take on the Saints on Thanksgiving Day.