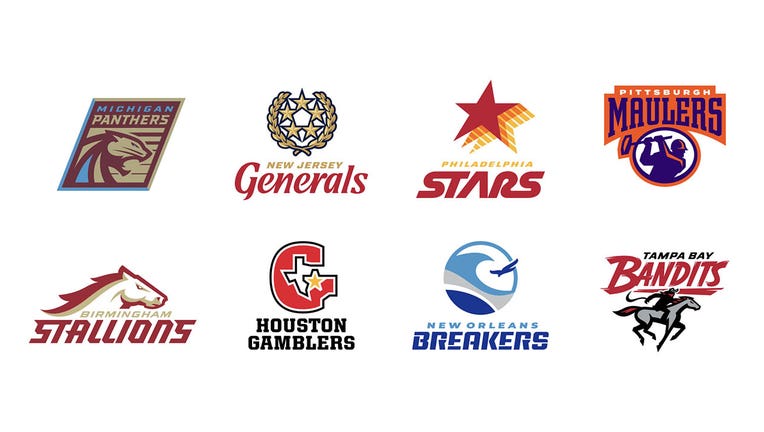 Ready for more football?
The new United States Football League (USFL) is launching in the spring of 2022, and on Monday the league revealed the city affiliations, names and logos for the eight teams that will take the field in April.
The new details were revealed on The Herd with Colin Cowherd on Fox Sports 1:
The eight USFL teams will be split into two divisions – North and South. The Michigan Panthers, New Jersey Generals, Philadelphia Stars and Pittsburgh Maulers will form the North Division while the Birmingham Stallions, Houston Gamblers, New Orleans Breakers and Tampa Bay Bandits will form the South Division.
Games are set to kick off in the spring with the season playing till the early summer. Each team will play a 10-game schedule, and all games in the inaugural season will be played in one host city, which will be revealed soon. In future seasons, the USFL expects teams to play in their own markets.