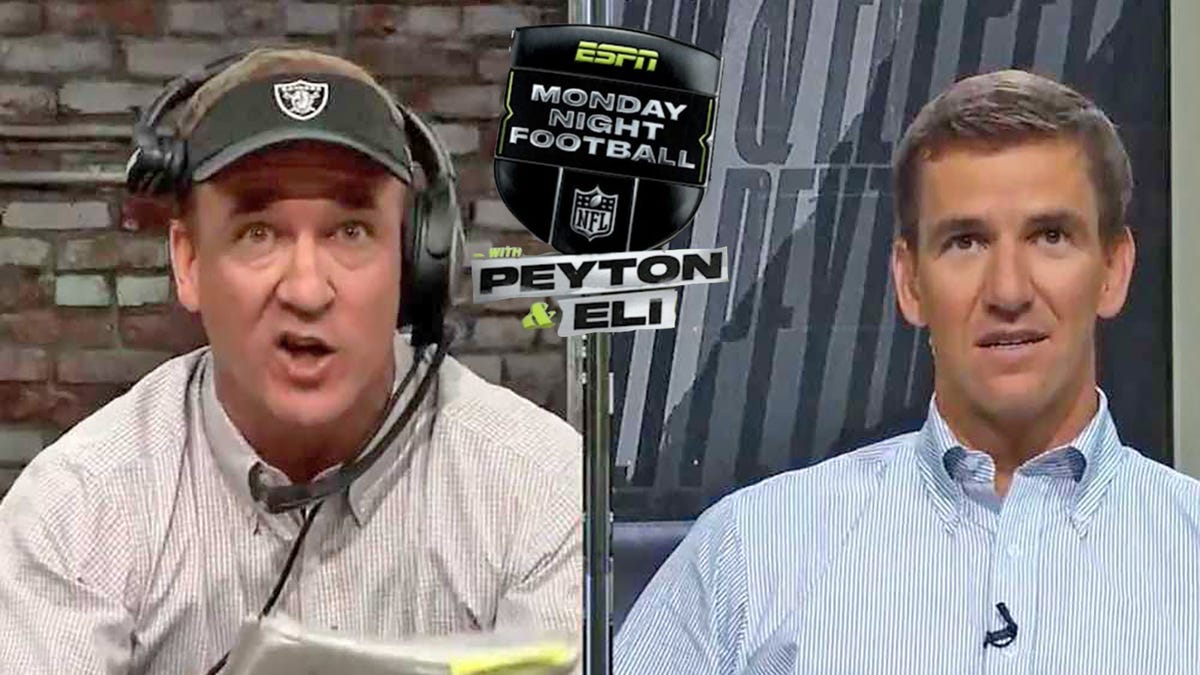 Amazon seems to be indicating that they are ready to make their move on the sports world and dominate it like they dominate everything else.
According to Front Office Sports, Amazon is interested in signing the "ManningCast" away from ESPN beginning in 2024. Peyton Manning is contracted to call 10 alternate Monday Night Football telecasts from 2021 until 2023.
"Amazon could just come in with a ton of money for the show — plus Amazon Prime content deals for Omaha — then move ManningCast over in two years," said the source.
Andy Jassy, the new president and chief executive officer of Amazon, is a "huge sports fan" noted one sports TV executive.
Amazon could pay whatever it takes to land the brothers as their 2020 sales had them bringing in $386 billion.
The ManningCast has been doing well as the first eight games of this season has the brothers averaging 1.6 million viewers on ESPN2. The duo has already generated the seven most-watched alternate telecasts in ESPN history.