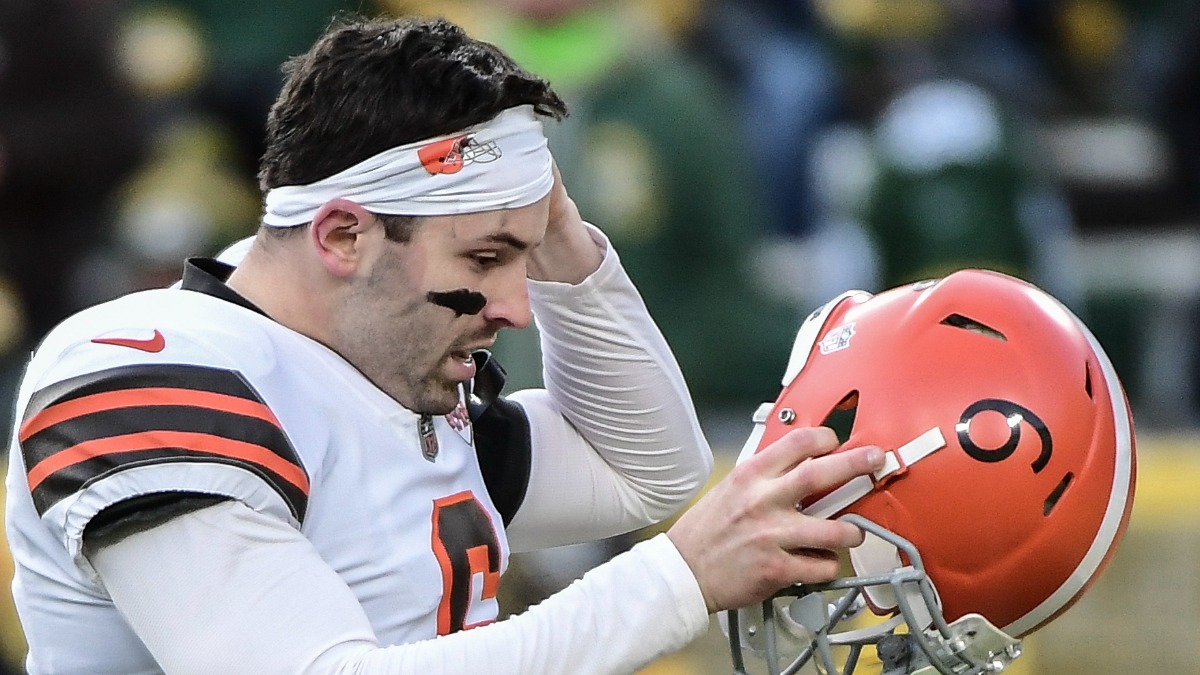 The Cleveland Browns needed a big game from Baker Mayfield on Christmas Day against the Green Bay Packers at Lambeau Field but unfortunately they didn't get it.
Not only did the Browns fall to the Packers, 24-22, but Mayfield threw four interceptions including one late-game interception that ended up costing the Browns the game.
In the second half, cameras caught Mayfield seemingly blaming the football for his horrid performance:
With the loss to the Packers, the Browns (7-8) playoff chances took a big hit.