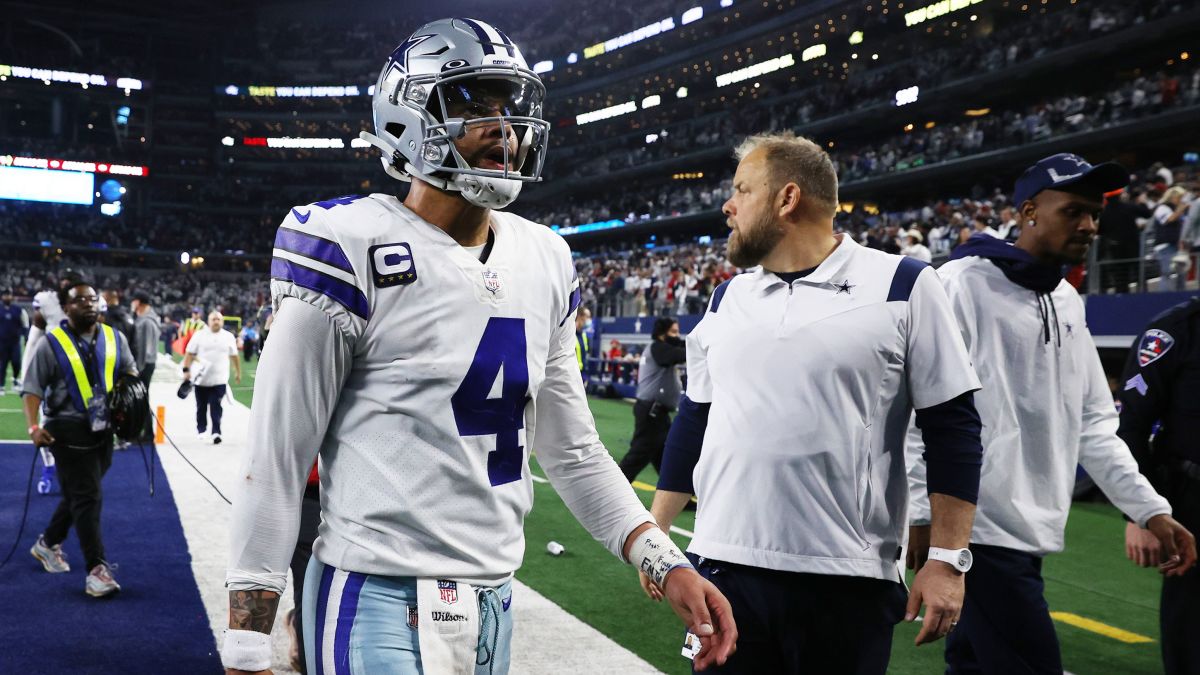 Dallas Cowboys quarterback Dak Prescott has been fined $25,000 by the NFL for his postage comments about the officials following Sunday's loss to the San Francisco 49ers, according to Adam Schefter.
A postgame question to Prescott on Sunday initially indicated the fans were throwing things at his teammates in anger as they walked off the field following the wild card game, which he called, "sad." However, when he was told the objects were directed at the officials, he said, "Credit to them then. Credit to them."
Prescott was even given a chance to walk the comments back at the end of his news conference and choose not to.
On Tuesday, Prescott took to Twitter to apologize for his comments: