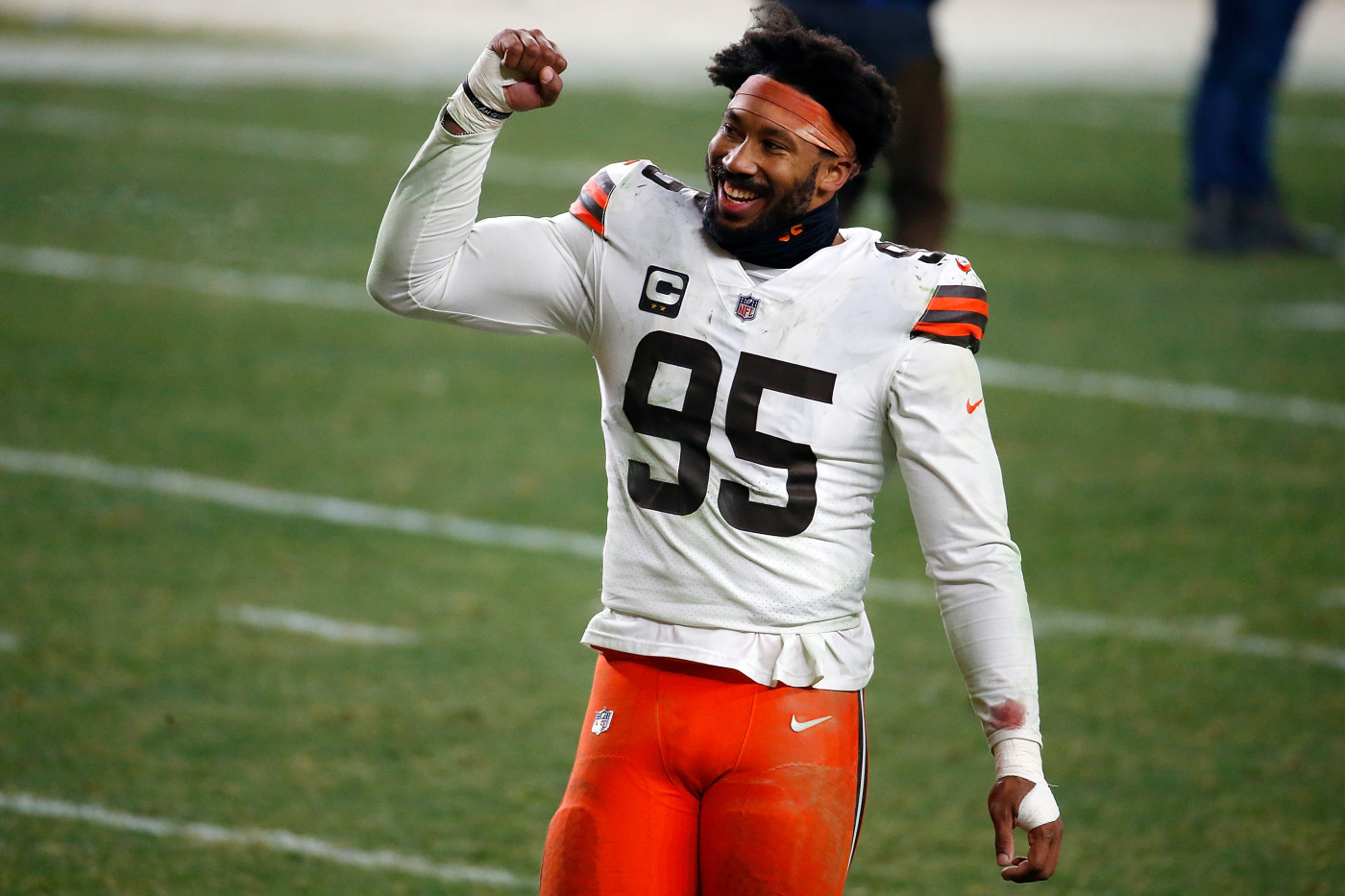 It is confirmed: Myles Garrett is an alien.
With the NBA All Star Game taking place in Cleveland, Ohio this season, it was only right for the Browns superstar to take part in the festivities as he made an appearance during the Celebrity Game.
Garrett stole the show, throwing down some serious dunks but none where more impressive than his last dunk as time expired.
Watch as Garrett throws down a windmill:
Here's another:
Garrett is coming off a 2021 season where he recorded a career-high 51 combined tackles, 33 quarterback hits and 16 sacks in 17 regular-season games.