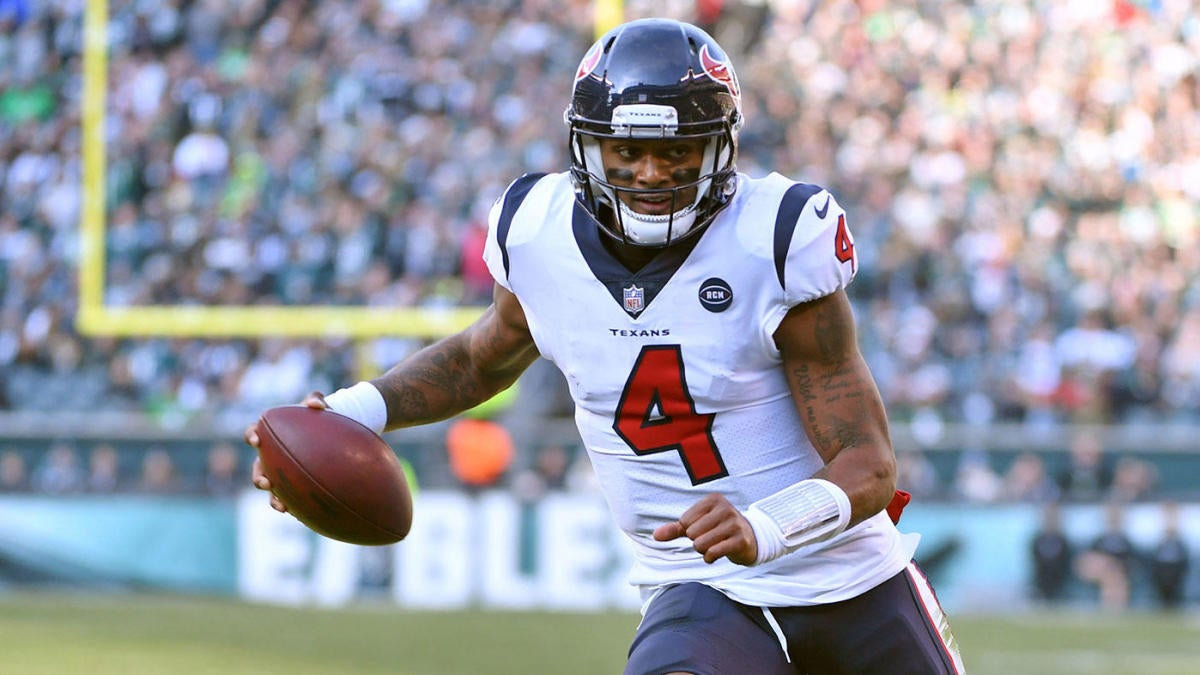 We are closing in on a decision of where Deshaun Watson will resume his NFL career.
Approximately 24 hours ago, the race for Deshaun Watson was said to be down to four teams, as the New Orleans Saints, Carolina Panthers, Atlanta Falcons and Cleveland Browns were reported as the only teams to book meetings with the Houston Texans quarterback. And it appears as though Watson has had some time to digest those meetings and he has since narrowed his decision down to two teams.
According to Pro Football Network's Aaron Wilson, the Saints and Falcons are the two teams left standing Thursday morning, as the Browns and Panthers appears to be out of the running for Watson at this point.
The Cleveland Browns have already been notified that they are no longer in the running for Watson and the Carolina Panthers feel like they are long shots to land the 27-year-old: