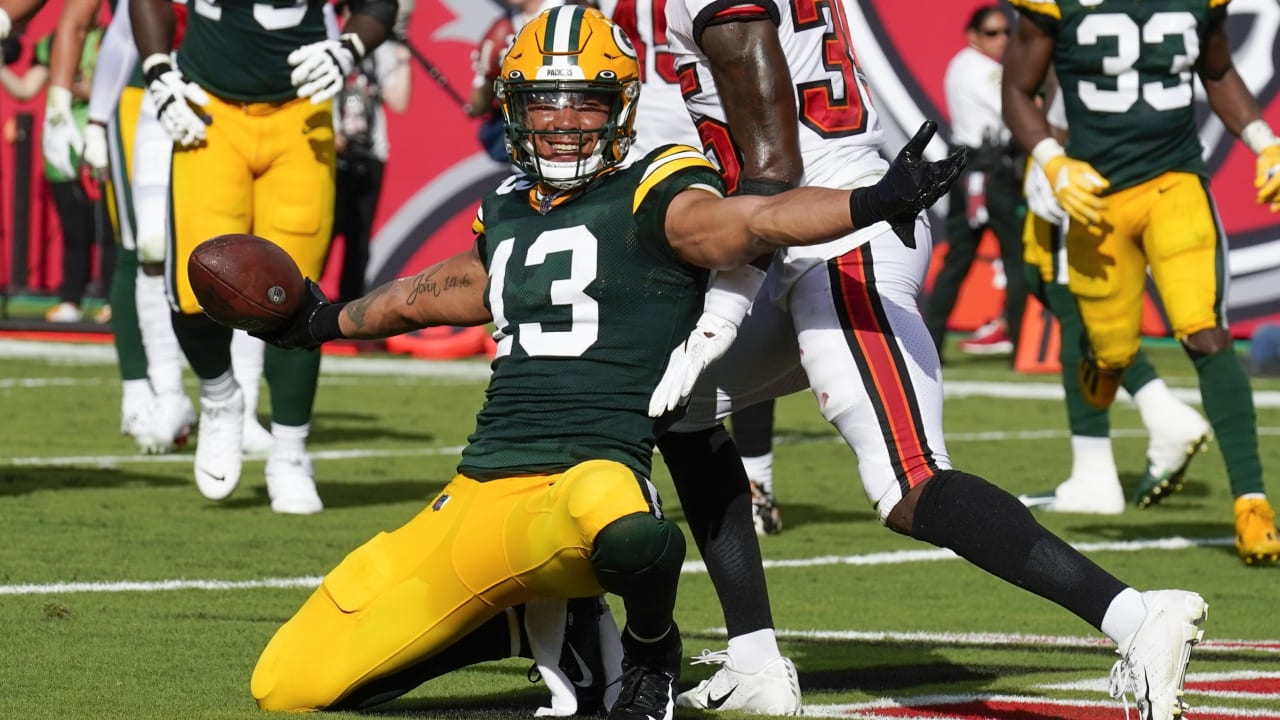 Allen Lazard went from the highest of highs to an extreme low in that Tampa Bay heat.
The Green Bay Packers wide receiver scored a touchdown in the second quarter and then went over to the sidelines and puked everywhere.
Here's the touchdown:
And here's Lazard puking his brain out:
Lazard came into the game with just two catches for 13 yards and one touchdown in one appearance this season. The veteran wideout has now scored in each of his first two games, as he and Aaron Rodgers look to reestablish their chemistry.
Green Bay has gotten out to a hot start against the Buccaneers, taking a 14-3 lead in the second quarter. They're looking to beat the Bucs for the first time in three tries, as they've yet to beat Tampa during the Tom Brady era.