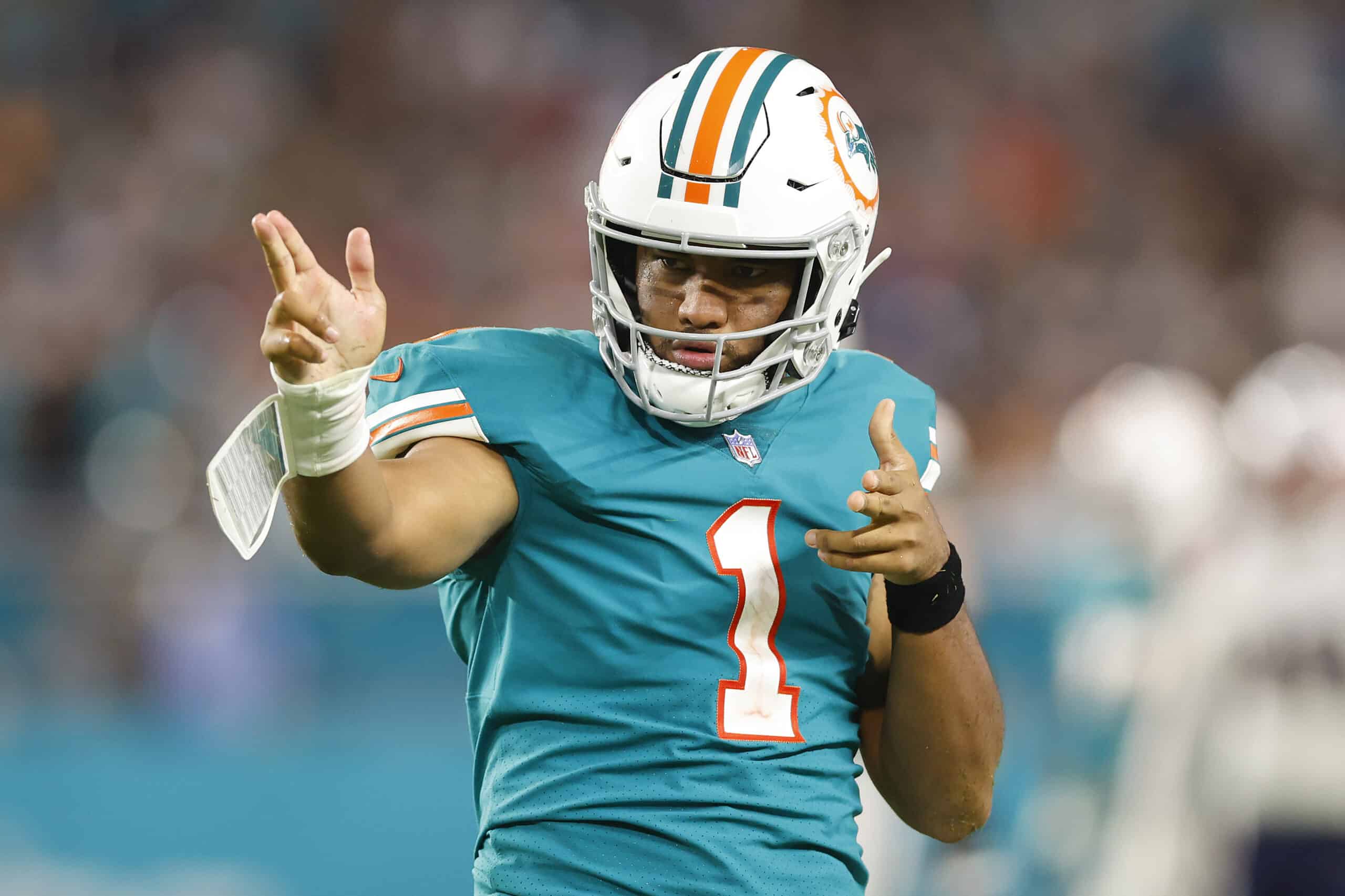 Tua will always have Alabama's back.
Due to Hurricane Ian, the Miami Dolphins had to travel to Cincinnati earlier than usual to practice for Thursday night's game against the Cincinnati Bengals.
Upon arriving in Cincinnati, Tua and several of his Dolphins teammates were met by several Cincinnati students and one fan took full advantage of it by shouting at the former Alabama quarterback.
The fan yelled, "F–k Alabama" at Tua clapped back by saying, "Ya'll lost to us.":
Last season, Cincinnati finally broke into the College Football Playoff field but they fell to Tua's alma mater 27-6.
Tagovailoa was estimated as a limited participant in Wednesday's walkthrough.
Tua Tagovailoa had a wild Sunday. He got knocked out of Miami's game against Buffalo in the 2nd quarter only to return after halftime to help his team secure a hard-fought 21-19 victory.
The former Alabama star quarterback passed for 186 yards and a touchdown in the win.