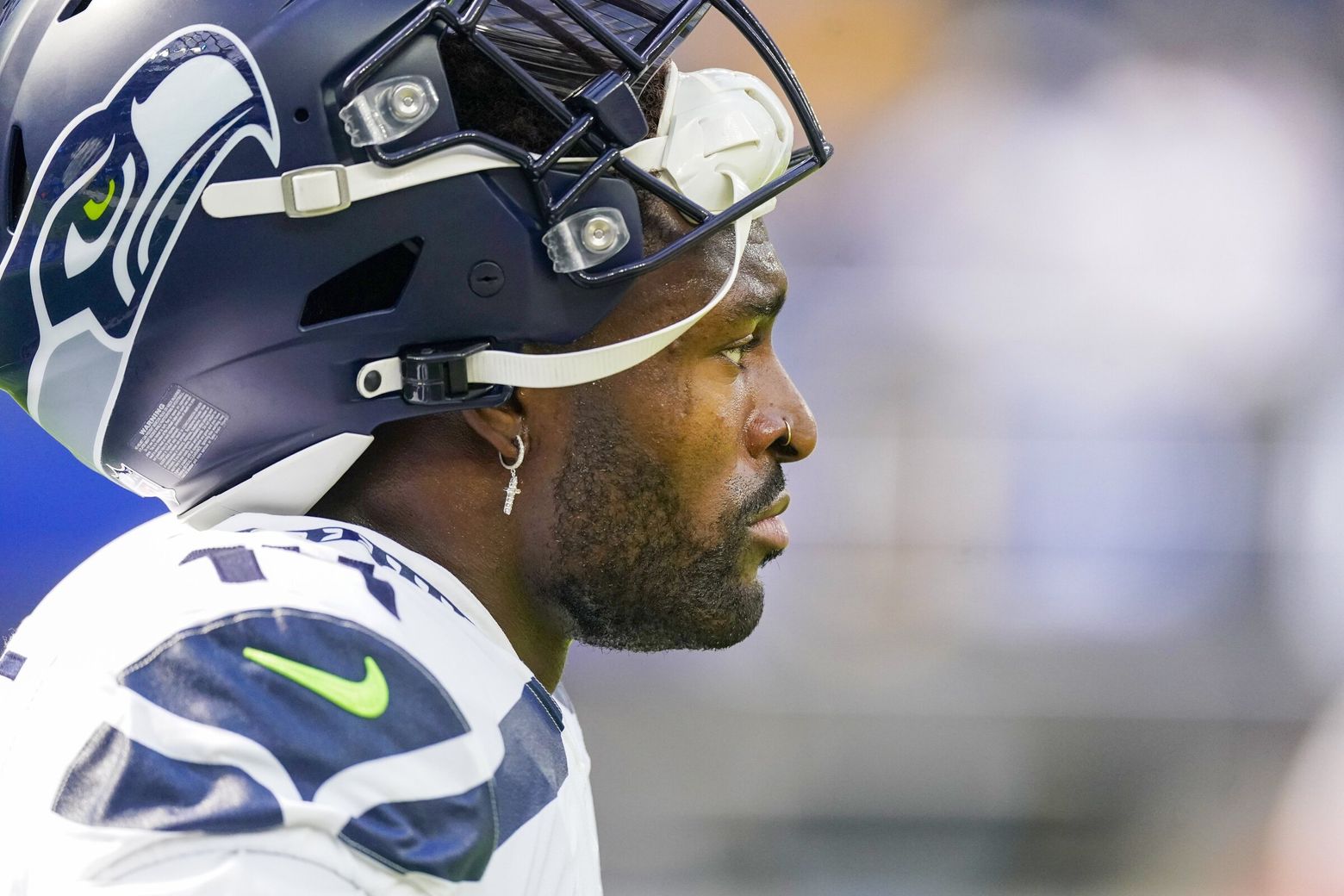 Unlike a few weeks ago, D.K. Metcalf did not get carted off the field because he needed to take a poop.
The Seattle Seahawks wide receiver was carted off the field during Sunday's game against the Los Angeles Chargers after suffering a knee injury.
Metcalf was immediately ruled out of the remainder of the game:
The injury occurred on a play where Metcalf was trying to haul in a pass near the corner of the end zone.
Hopefully it's nothing serious for Metcalf.