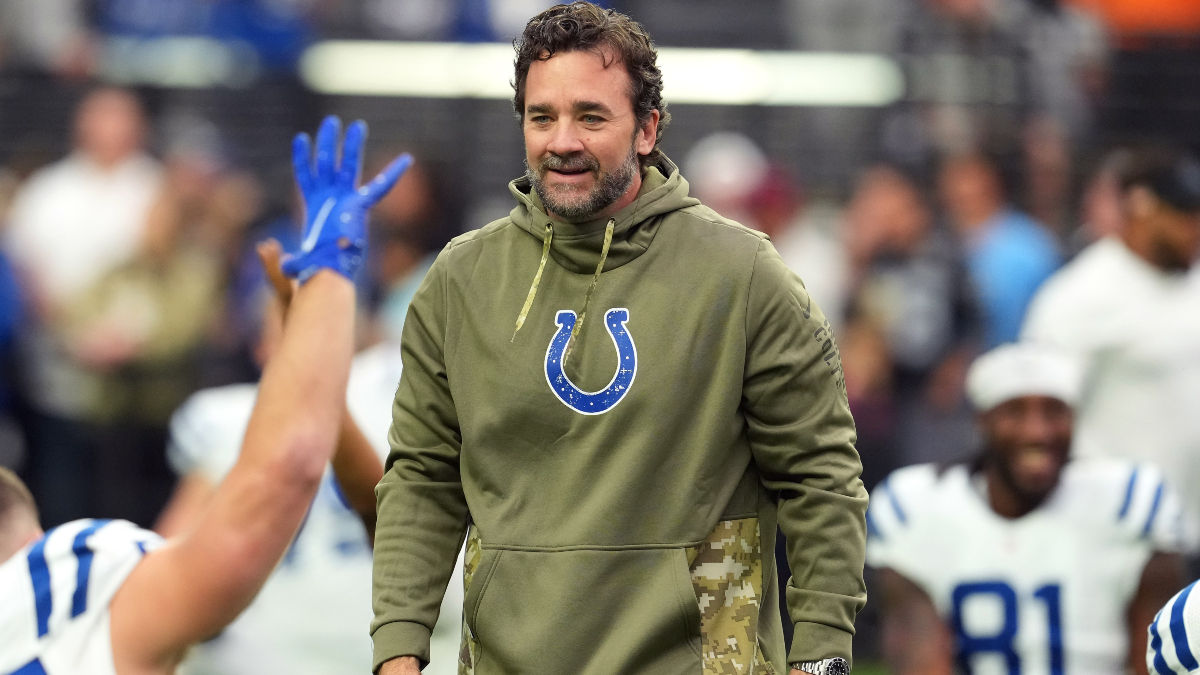 What an awesome day for Jeff Saturday.
In his first game as an NFL head coach, Saturday led the Colts to an inspiring 25-20 win over the Los Vegas Raiders.
After the game, an old tweet from Saturday, from his time as an ESPN NFL analyst, was going viral about the team he beat:
You gotta love it.