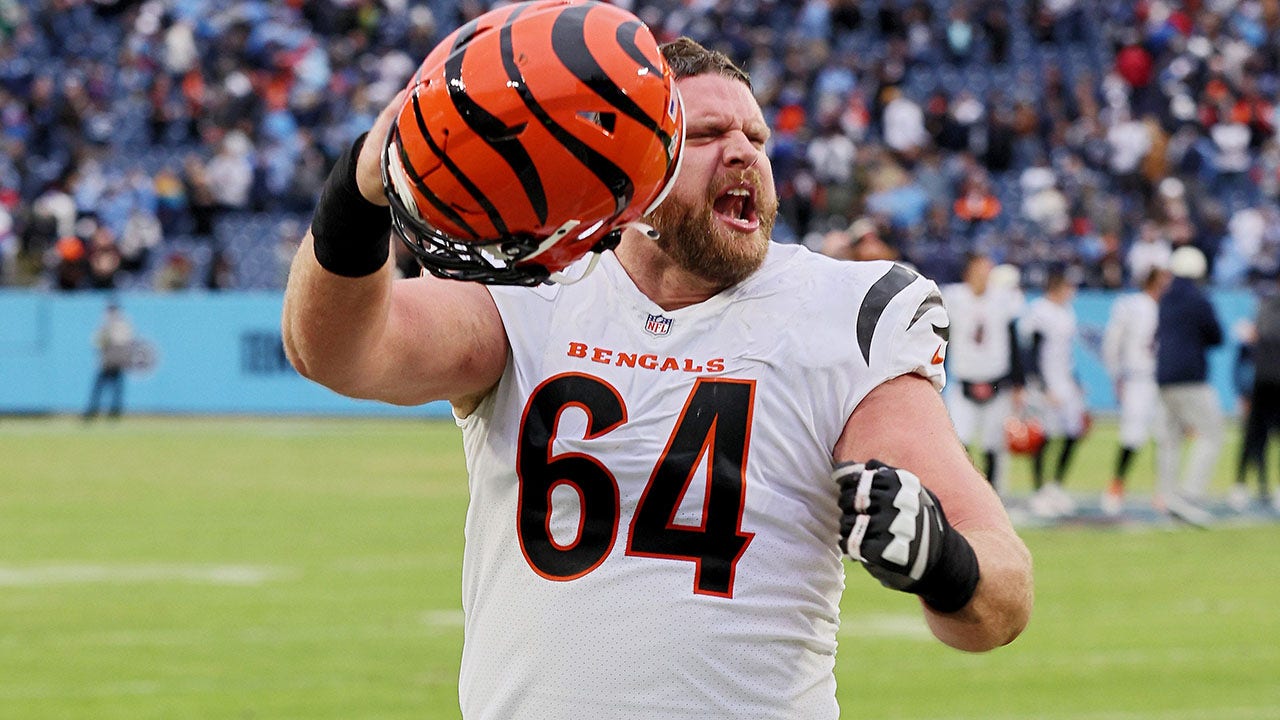 Ted Karras either really enjoyed the Bengals win over the Titans or he really hates the state of Tennessee.. or maybe both?
Moments after the Bengals defeated the Titans on the road, the Bengals center was seen cheering with the fanbase who made the trip to Nashville as well as delivering a 'Not Safe For Work' message to Titans fans.
"Right up yours, Tennessee…F-ck you…F-ck you."
Joe Burrow threw for 270 yards and a touchdown in the 20-16 win.