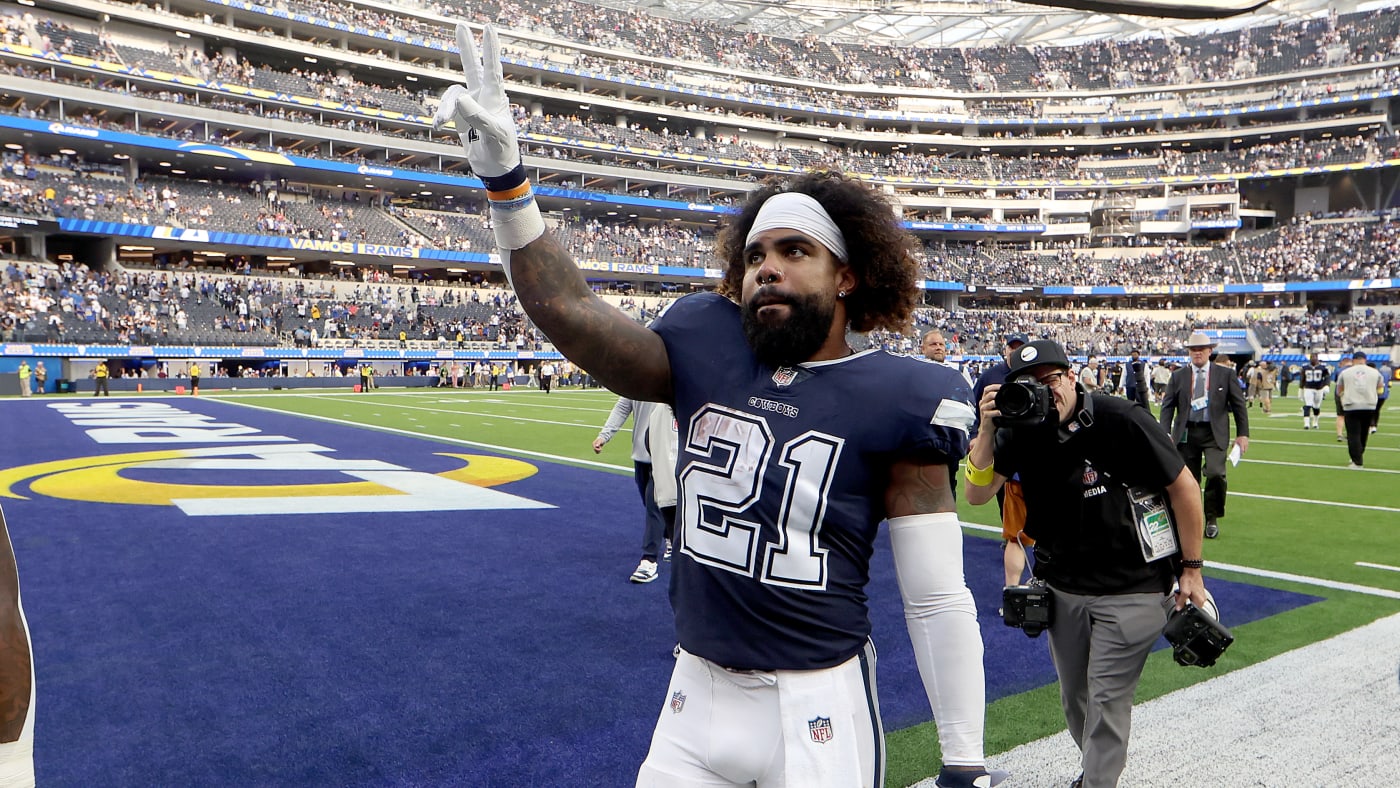 What kind of question is this?
By now, I'm sure you know that the Dallas Cowboys were and probably still are interested in signing free agent wide receiver Odell Beckham Jr. and the wideout visited the team earlier this week but left without getting a deal done.
During his visit with the Cowboys, one of the things Beckham did was attend a Mavs game with Micah Parsons and Trevon Diggs. Not in attendance was Ezekiel Elliott and for some odd reason, a reporter wanted to know why?
Zeke, understandably, didn't like that question and let the reporter know:
As Patrik Walker points out, Elliott has been outspoken about wanting Beckham to become a Dallas Cowboy but to ask why Zeke wasn't apart of the group of players that went to Mavs game is a bit too much.
The Cowboys (9-3) sit in second place in the NFC and will play the Houston Texans on Sunday.
Here's Elliott's full press conference: