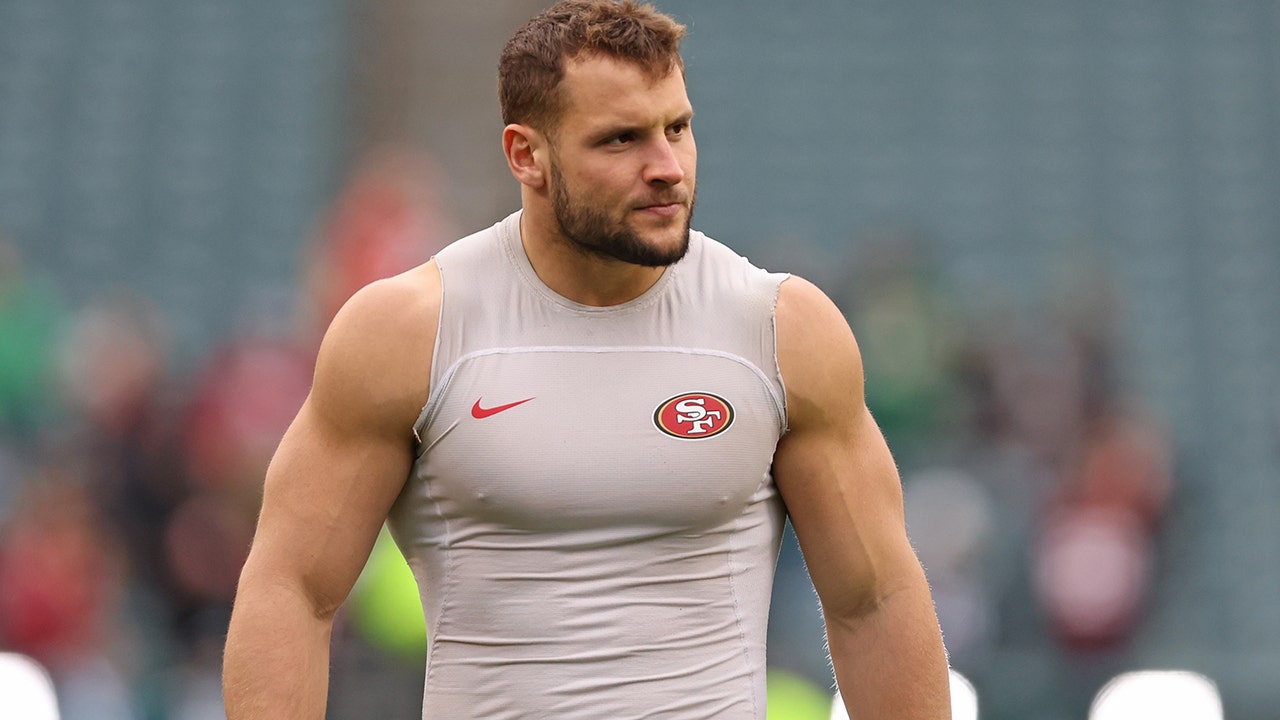 After beating the San Francisco 49ers in the NFC Championship Game last Sunday, Philadelphia Eagles quarterback Jalen Hurts will square off against Patrick Mahomes and the Kansas City Chiefs in Super Bowl LVII.
And there's going to be at least one person in America who won't be watching the big game.
"[Hurts is] strong … I was trying to pull him back, but yeah, he's deceptively strong," Nick Bosa told reporters Tuesday in the 49ers' locker room, then the defensive end weighed in — or didn't — on who he thought would win between Hurts and Mahomes.
"That will be a good battle that I will not be watching," Bosa said with deadpan delivery, drawing laughter from the media members in attendance during his press conference:
Bosa finished the season as the league leader in sacks during with 18.5 but had zero sacks in the postseason.
The NFL Defensive Player of the Year front-runner was announced as the winner of San Francisco's Len Eshmont Award on Tuesday, which was voted on by his teammates and honors the 49er who best exemplifies the inspirational and courageous play of its namesake.