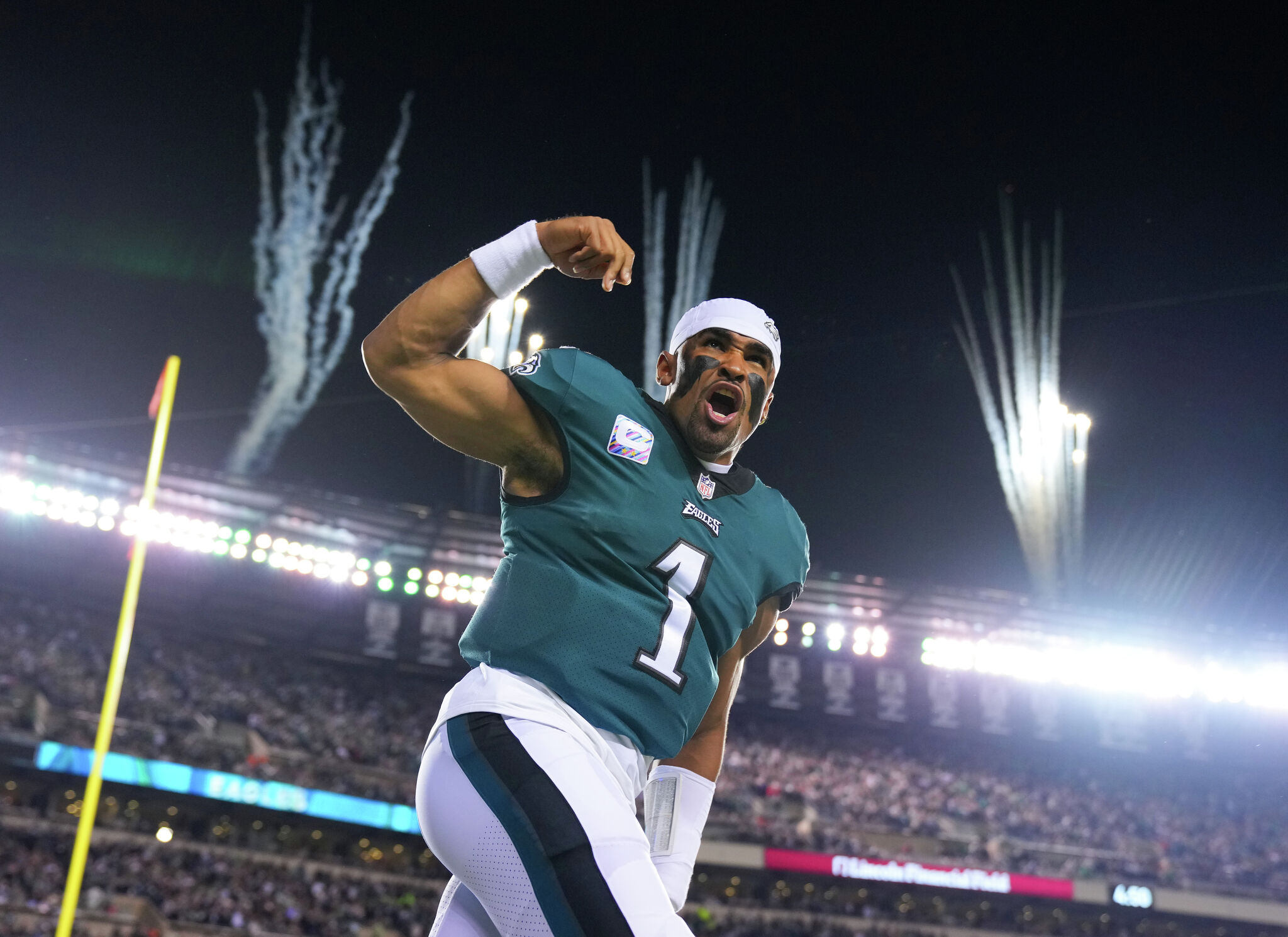 Jalen Hurts was the biggest breakout star in the NFL in 2022, leading the Philadelphia Eagles to Super Bowl 57 while having a MVP-caliber season and the Eagles are rewarding him for it.
According NFL Network's Ian Rapoport, Hurts has agreed to a five-year, $255 million deal that includes $179.3 million guaranteed along with a no-trade clause. His $51 million average salary will make him the highest-paid player ever.
This was the first offseason that Hurts was eligible to sign an extension. He was entering the final season of his rookie contract after the Eagles selected him with the No. 53 overall pick in the 2020 NFL draft.
The 24-year-old put up career-high numbers in 2022 despite missing two games because of a shoulder injury. The Eagles also set a franchise record with 14 wins. They won the NFC East for the first time in three years and were the No. 1 seed in the playoffs for the first time since 2017.
Hurts finished second in MVP voting behind Patrick Mahomes.
In the Eagles' 38-35 loss to Mahomes and the Kansas City Chiefs in the Super Bowl, Hurts had arguably the best game of his life. He finished with 304 yards and one touchdown passing, 70 rushing yards and three touchdowns on the ground.