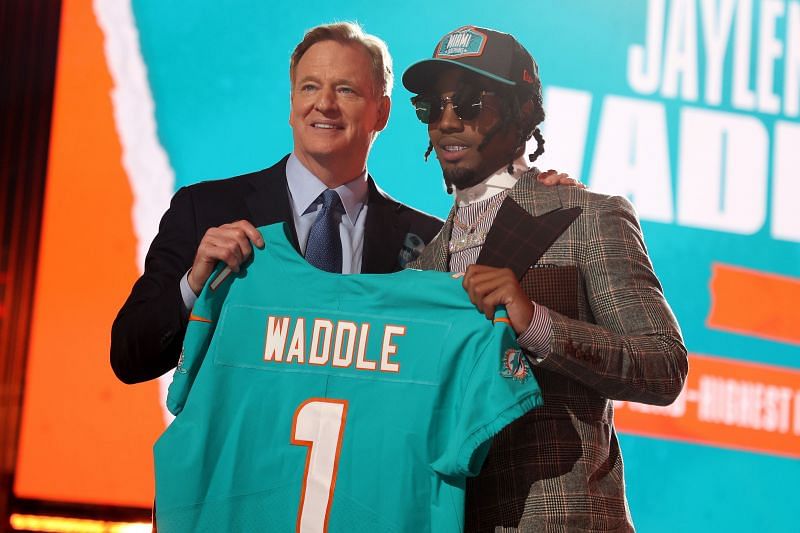 When a player is drafted into the NFL and hears his name called by from Roger Goodell, the first thing he does is celebrate and embrace his family.
Well, not Jaylen Waddle.
On Thursday night, the Dolphins selected the Alabama wide receiver with the No. 6 overall pick, adding another weapon for Too Tagovailoa.
As soon as the pick was announced, cameras caught his family going crazy, but Waddle had no time to celebrate as he just walked out of the room: