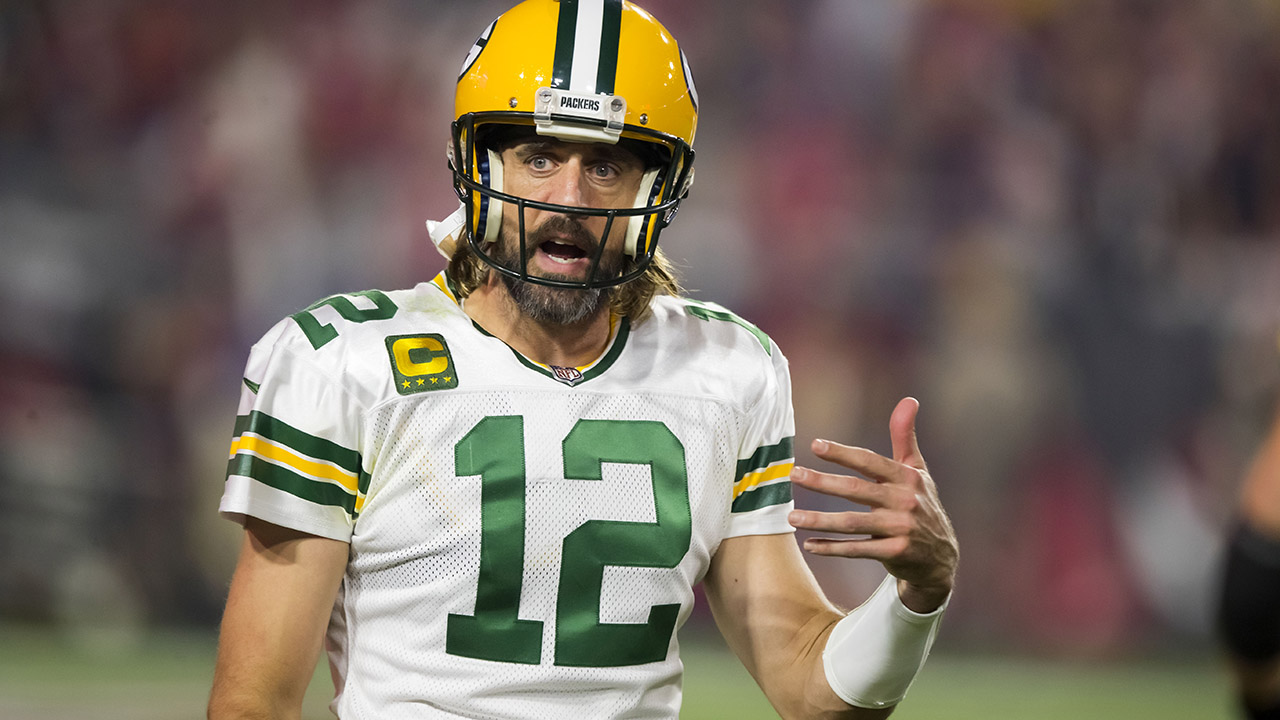 On Tuesday, Aaron Rodgers was back on the Pat McAfee Show for the second time in less than a week after his first appearance caused quite the stir.
One of the things that caused an uproar was Rodgers' comments back in the offseason, when he told reporters that he was "immunized" when asked about his vaccination status. Many took those comments as a clear indication that Rodgers was fully vaccinated. However, it was discovered last week that Rodgers was in fact, unvaccinated, when he tested positive for COVID-19 and had to automatically miss 10 days due to to the positive test.
The Packers quarterback balked at the opportunity to apologize for misleading the public during his last appearance on the McAfee show. But earlier today, Rodgers took a step in the right direction by "acknowledging" that he "made some comments that people might have felt were misleading."
Rodgers said he takes "full responsibility" for those comments:
Rodgers also acknowledged that he understands the topic is very sensitive and a controversial one. He respects everyone's view, even those that don't agree with his stance. Rodgers is expected to rejoin the Packers on Saturday and is on track to play on Sunday vs Seahawks.