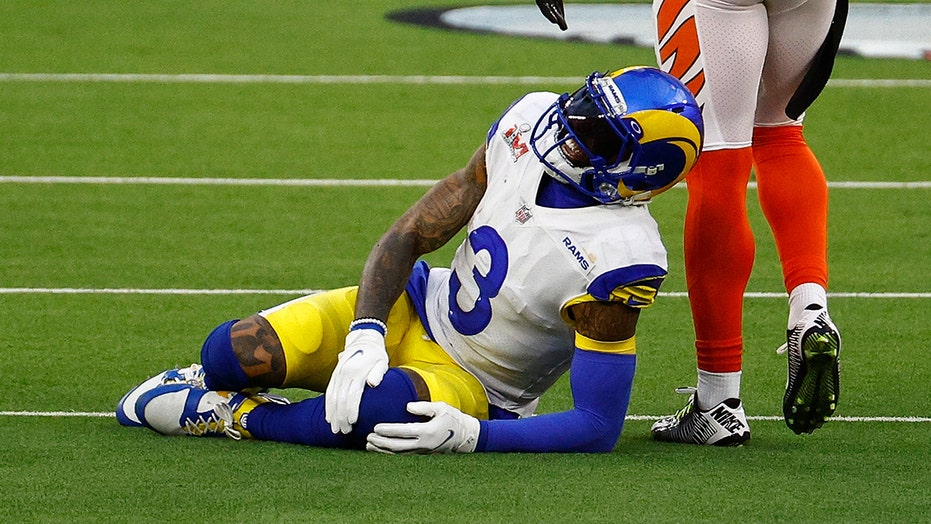 Odell Beckham Jr. is a Super Bowl champion but it comes at a cost.
During the second quarter of Super Bowl LVI, Beckham Jr. went down after suffering a non-contact injury to his knee. He did not return to the game and was ruled out.
The Rams were still able to pull through but we are now learning that OBJ has indeed suffered a torn ACL:
This is the second time OBJ tore his ACL.
Beckham, who is going to be a free agent will begin his long road to recovery. There are seven months until the start of the regular season so it's possible Beckham could be back in time for Week 1.