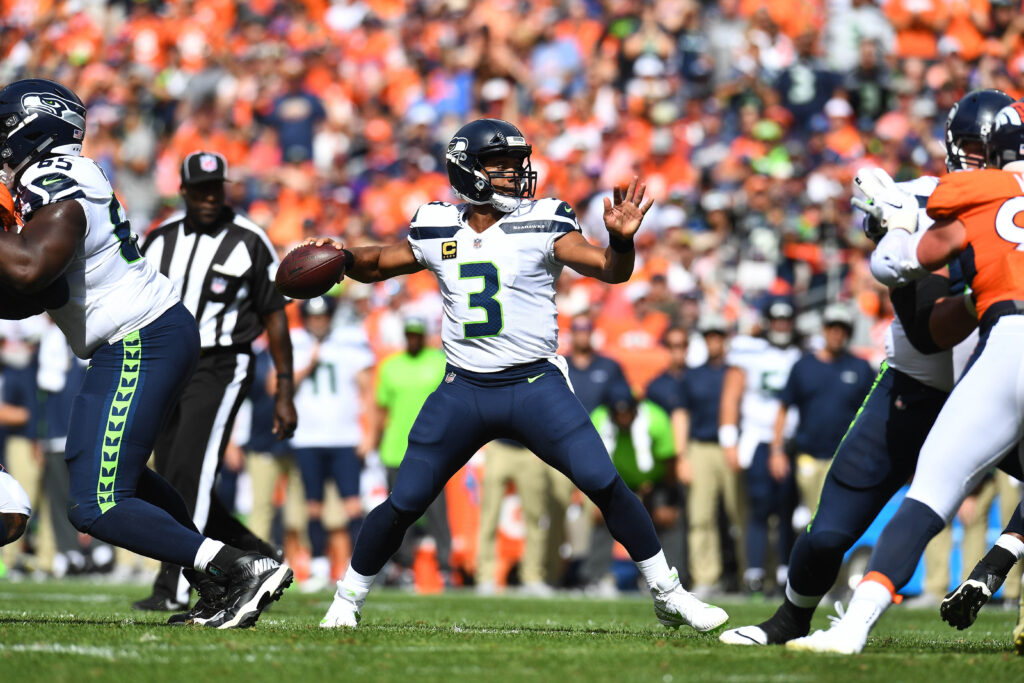 The Denver Broncos have a 'Plan-B' if Aaron Rodgers does indeed decide to stay in Green Bay.
According to Broncos Insider for KOAColorado Benjamin Allbright, the Broncos will 'continue to explore' a trade for Russell Wilson if Aaron Rodgers stays with the Green Bay Packers — a scenario which many around the league believe is likely.
Earlier this year, Wilson put out the message that he wants to "explore his options" according to NFL.com insider Ian Rapoport.
"And just like last year, sources say Russell Wilson wants to explore his options to see what else might be out there for him.
Wilson has not demanded a trade, and it's not clear if he will. But at the least, those close to Wilson say he wants to investigate other destinations to see if those would put him in a better position to win another championship and create the legacy he sees for himself."
Many insiders see Wilson trying to force his way to a major media market like Chicago or New York. If it's about winning and creating the "legacy he sees for himself," Denver would make a lot of sense.