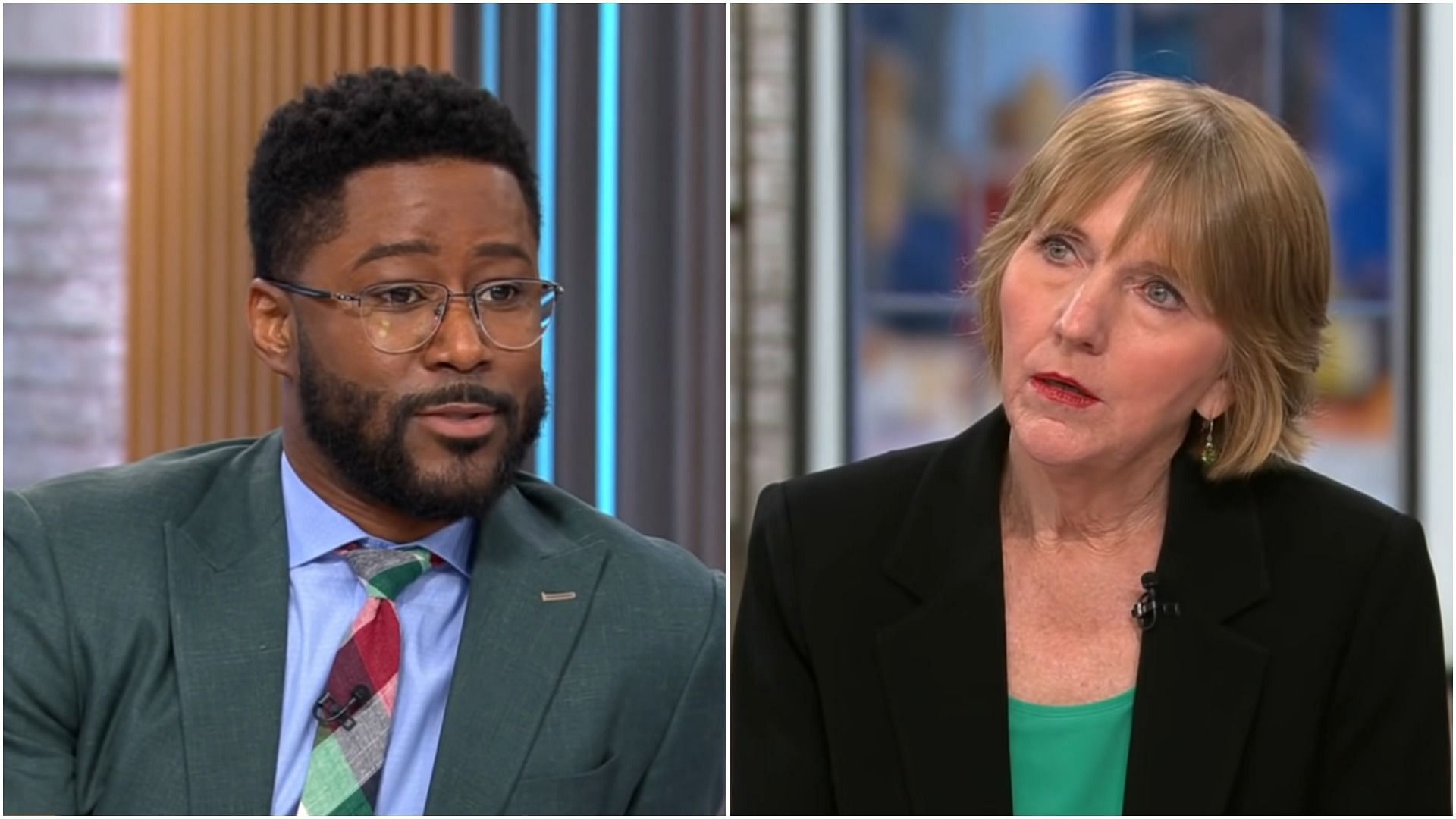 Nate Burleson is not here for excuses.
The lawyer for Amber Heard, Elaine Bredehoft made an appearance on CBS Morning Show and was asked to discuss the defamation dispute between her client and her ex-husband Johnny Depp.
Bredehoft implied that social media's support for Johnny Depp played a massive role in the jury verdict. She said, "We had cameras in the courtroom. Not only did we have a group of Depp fans that were there every day, 100 were allowed in, they lined up at one in the morning for wristbands to be in that courtroom, but we had everything on camera, and we had tremendous social media that was very, very, very much against Amber."
But co-host Nate Burleson, the former NFL player-turned-television broadcaster, replied by offering insights from his own football career, demanding accountability from Bredehoft about how she fought the case and her own client's stumbles on the stand.
Nate Burleson told Bredehoft, I am a former NFL player, and after a hard loss, it's easy to wake up and point to the other side. Oftentimes, I realized (that) the better thing to do was to look in the mirror. What mistakes did I make as a player? What mistakes did our coaching staff made [sic]? And then how can we improve from there." 
The footage of his remarks went viral:
A jury has found both Amber Heard and Johnny Depp liable for defamation in their lawsuits against each other. The jury awarded significantly more damages to Depp, a legal win for the actor.
Depp sued Heard, his ex-wife, for defamation over a 2018 op-ed she wrote for The Washington Post in which she described herself as a "public figure representing domestic abuse." Though Depp was not named in the article, he claims it cost him lucrative acting roles. Heard countersued her ex-husband for defamation over statements Depp's attorney made about her abuse claims. The jury found that Heard defamed Depp in three separate statements in The Washington Post piece, and that Depp defamed Heard with one statement his attorney made.
The jury awarded Depp $10 million in compensatory damages and $5 million dollars in punitive damages. The jury awarded Heard $2 million in compensatory damages and no money for punitive damages.
Here's the full interview: