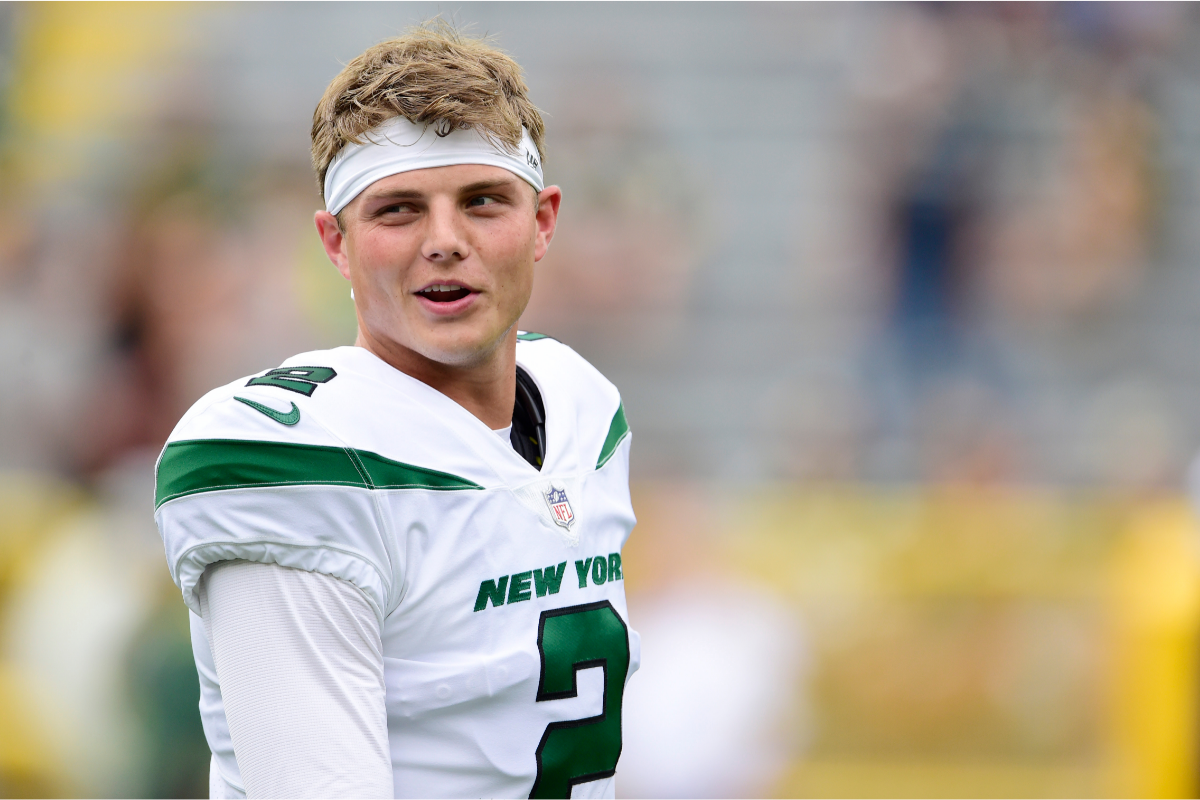 Say what you want about Zach Wilson's play on the field so far in his NFL career but his play off the field is already at a high level.
Wilson and former BYU teammate Dax Milne are rumored to be in some kind of love triangle that ended their friendship as the Washington WR is currently dating Wilson's ex-girlfriend, and Wilson sleeping with his mom's best friend. Wilson was accused by his ex-girlfriend after she started to receive online abuse.
Gile commented with the unexpected remark after being accused of being called a "homie hopper." Gile wrote, "He was sleeping with his mom's best friend… that's the real homie hopper." Someone else commented in the thread, "Lol, it's true. I know the best friend's mom and she freaked out about it for a while."
Since that information came out, Wilson has been dubbed a legend and has seemingly gained fans from every corner of this country.
A recently released map actually proves it.
The map gives a look at high interest, low interest, and the states that don't have enough data.
In a post shared on Instagram on Wednesday, Wilson appeared to playfully reference the rumor. "Took the boys to @gozzerranchclub in Idaho before camp!" he wrote. "Poor cell service… What I miss?"
It appears that Wilson is enjoying the attention, after the initial accusation has somehow backfired.