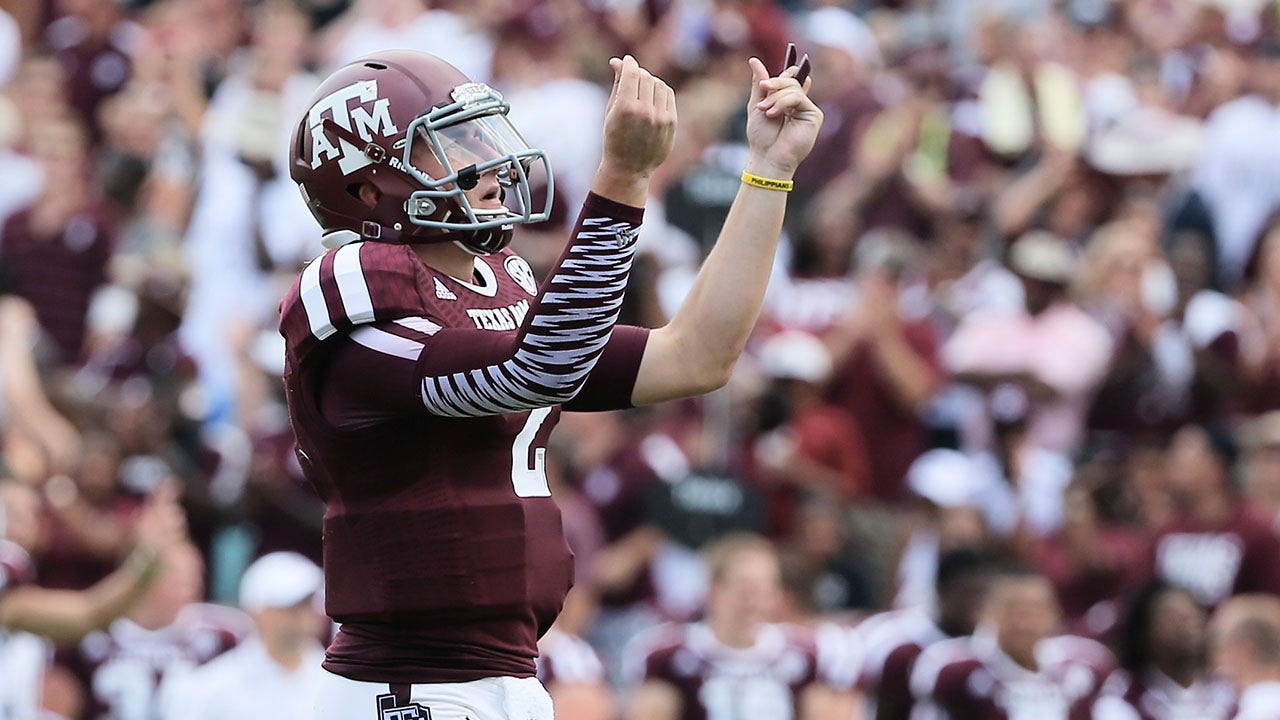 Texas A&M needs a savior following the stunning 17-14 loss to Appalachian State on Saturday and Johnny Manziel is ready to save them.
The 2012 Heisman Trophy winner joked on Twitter that he still has two-years of college eligibility left to suit up for the Aggies again:
exas A&M entered Saturday ranked sixth in the Associated Press Top 25 poll. Any playoff hopes it had coming into the season may have evaporated with this loss.
The offense went a span of 15 minutes, 51 seconds of game time between the third and fourth quarters without getting the ball. Appalachian State had two drives that took a combined 29 plays and 15 minutes, 37 seconds off the clock and resulted in 10 points.
Manziel was arguably the biggest star in college sports during his two-year stint at Texas A&M from 2012-13. He became the second player in school history and first redshirt freshman to win the Heisman.
The Aggies went 20-6 during the Manziel era, including a 29-24 win over top-ranked Alabama during the 2012 season.