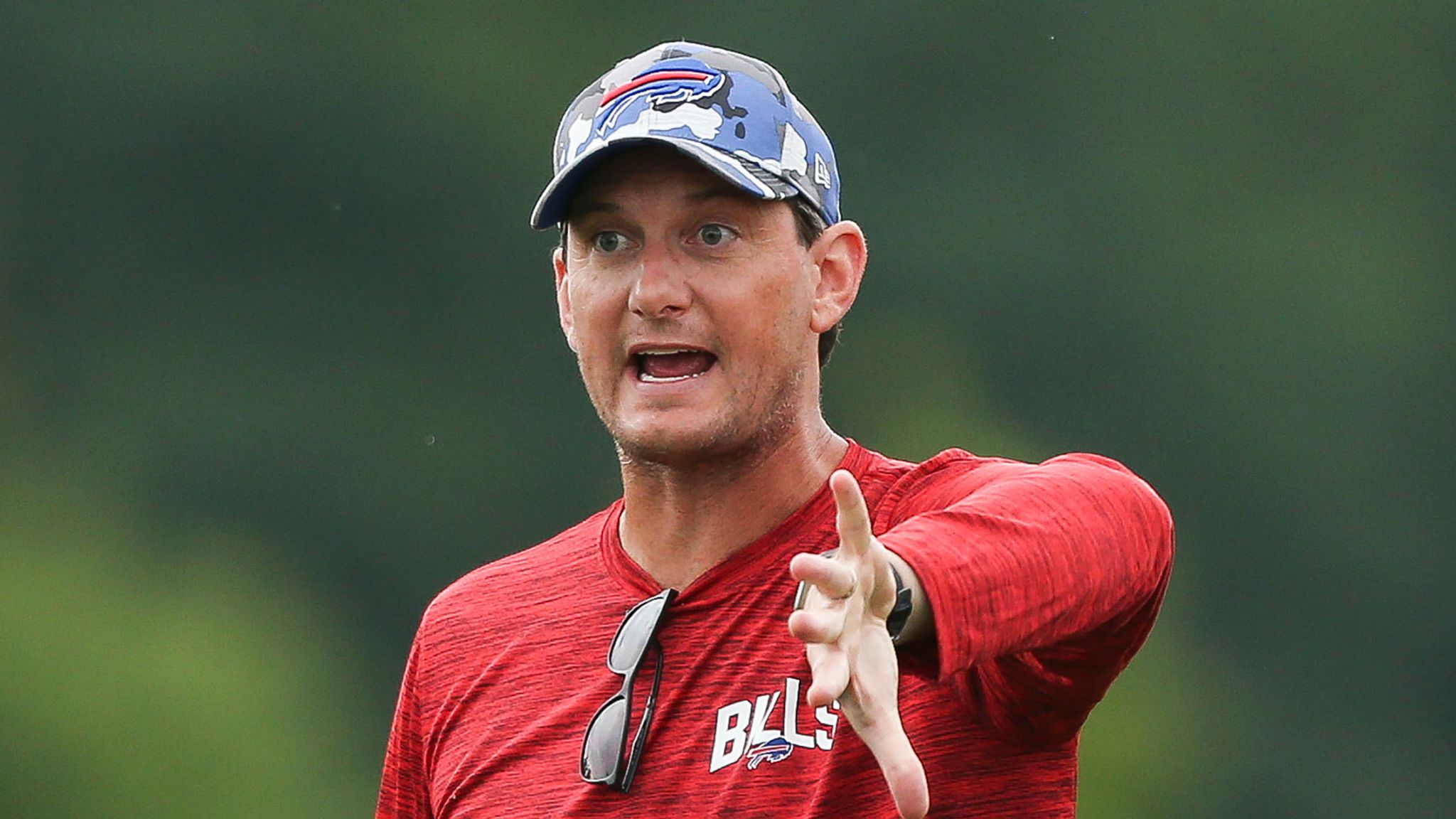 One of the biggest storylines following Sunday's exciting game between the Bills and Dolphins was how Bills offensive coordinator Ken Dorsey responded after watching the time run out on Buffalo's offense as the unit was trying to spike the ball to set up a last-second field goal.
The Bills ran out of time and lost the game, 21-19, leading to this reaction that quickly went viral on social media.
On Monday, Dorsey was asked about that moment by reporters.
"It was an intense game, it was a passionate game," Dorsey said. "I'm up in the box watching my guys down there give us everything they possibly have in 'em, with effort from start to finish playing 90-something snaps in the game. It was a playoff atmosphere — a lot of credit to the Miami Dolphins. Obviously, we weren't on the winning end of it, so it's frustrating and I reacted that way.
"Obviously that's something I'm definitely going to learn from."
Dorsey added that he doesn't want to take his passion out of the game. The situation was already discussed between the first-year OC and Bills head coach Sean McDermott.
"Ken and I talked about it, discussed it," McDermott told reporters Monday. "I think it's something where we've got to keep our poise and he's well aware of that and knows that. I love the fact that he cares that much about doing his job and putting his players in a position to be successful. I think that says a lot about him as a coach and how hard he works at it and how important it is to him. That said, it's important that we as leaders keep our poise and we model that to our players."
The Bills suffered their first loss of the season. Buffalo goes on the road next Sunday to face the Baltimore Ravens.