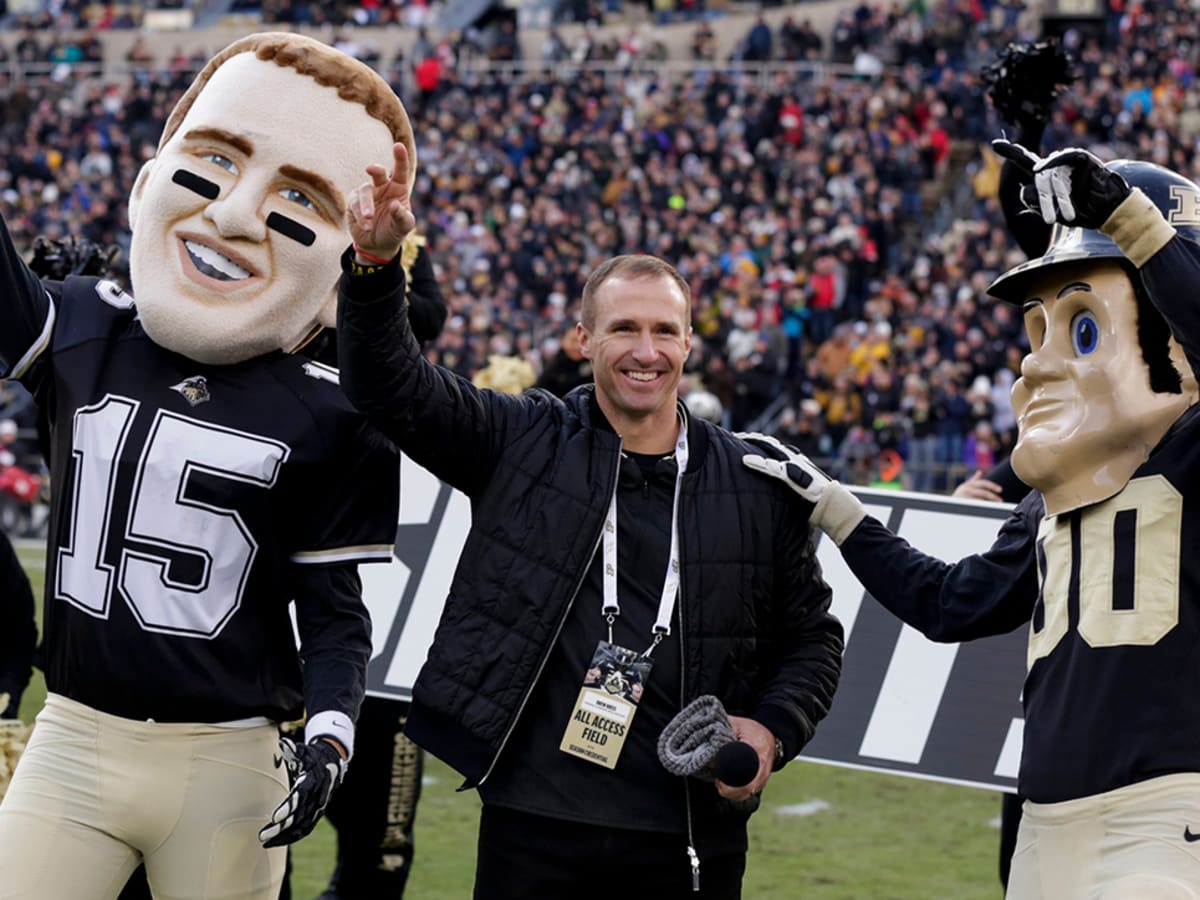 Drew Brees has accepted an interim-assistant coach position for the Purdue Boilermakers as they prepare for their upcoming Cheez-It Citrus Bowl Game on January 2nd.
"I am extremely excited to work with our team over the next few weeks as we prepare for the Citrus Bowl," Brees said in a statement. "I see it not only as an opportunity to coach and mentor this group of young men, but represent all the former Purdue players that care so much about our program."
Before his 20-year Hall of Fame career with the Chargers and Saints, the 43-year-old Brees was the quarterback at Purdue and ended his collegiate career in 2000 as the Big 10 conference's leader in passing yards, touchdowns, total offensive yards, competitions and attempts.
In 2011, the Big Ten named its quarterback of the year award after Brees and Bob Griese, another famous Purdue signal caller. Brees ranks second in NFL history in career passing yards (80,358) and touchdown passes (571).
"For more than two decades, Drew Brees has shown the world what makes the Boilermakers special," athletic director Mike Bobinski said. "He was an elite football player, but most of all, Drew is an extraordinary leader. Gaining his insights on the football field and in our coaching offices during this time of transition will be of great value to our student-athletes and staff."
Purdue's former coach, Jeff Brohm, left the team for his alma mater, Louisville last week after six seasons with the Boilermakers. The team's new head coach Ryan Walters announced that the team's offensive coordinator, Brian Brohm, who's the youngest brother of Jeff, will serve as the interim head coach for the bowl game.