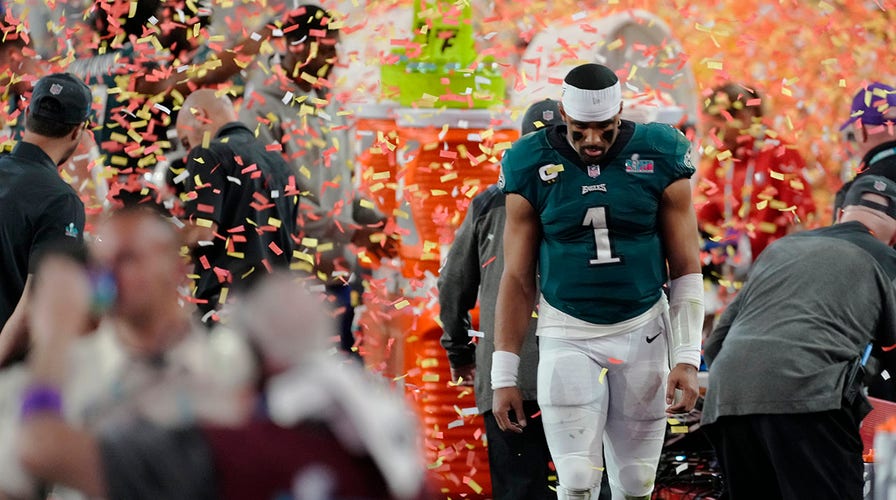 Nick Sirianni is not shy of trash-talking the opponent but on Sunday his quarterback had to step in to stop him from going too far.
While refs were looking at a play to determine if a catch was made, the Eagles head coach thought his team would win as cameras caught him waving the Chiefs to come back down the field.
Jalen Hurts had to push his hand down to stop him:
In the end, the Chiefs won on that review and won Super Bowl LVII.