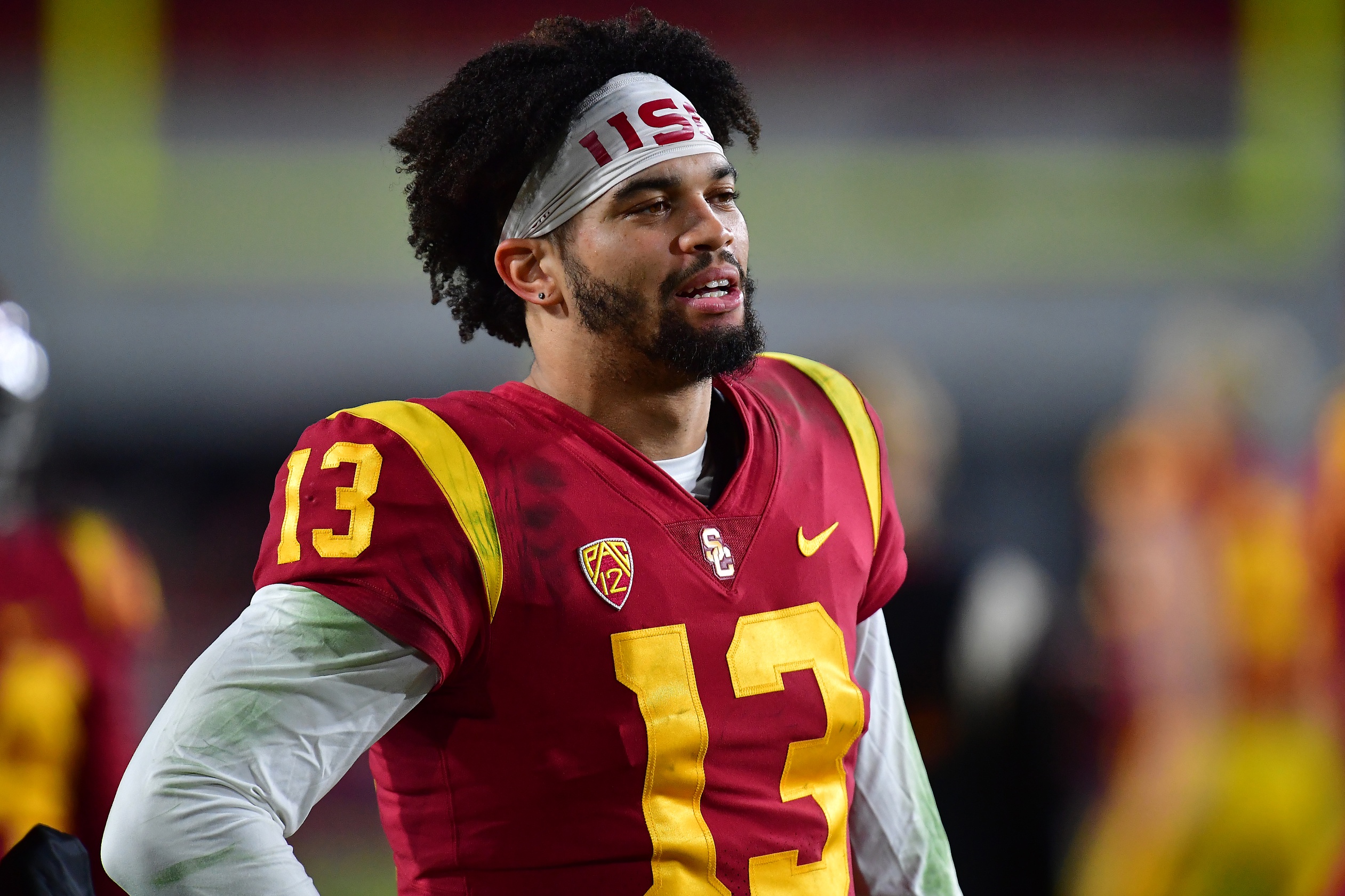 USC quarterback and reigning Heisman Trophy winner Caleb Williams is overwhelmingly viewed as the top prospects in the 2024 NFL Draft, with many comparing him to Andrew Luck and while many are already stamping Williams as the No. 1 pick in the 2024 Draft, Williams' father, Carl, recently poured some cold water on that.
In a recent interview with GQ Sports, Carl Williams criticized the NFL Draft process, saying:
"The funky thing about the NFL draft process is, he'd almost be better off not being drafted than being drafted first," Williams said in an interview with GQ Sports. "The system is completely backwards. The way the system is constructed, you go to the worst possible situation. The worst possible team, the worst organization in the league—because of their desire for parity—gets the first pick. So it's the gift and the curse." 
"I mean, I've talked to Archie Manning — his career was shot because he went to a horrible organization," the elder Williams added. "I've talked to Lincoln, and Kyler struggled because of where he was drafted [by the Arizona Cardinals]. Baker struggled mightily because of where he was drafted [by the Cleveland Browns]. The organizations matters. … He's got two shots at the apple. So if there's not a good situation, the truth is, he can come back to school."
Caleb currently plays for one of the top college coaches – Lincoln Riley – but even Riley's previous QBs didn't pan out at the pro-level, notably, former No. 1 overall picks Baker Mayfield and Kyler Murray, both Heisman trophy winners, have seen their NFL careers on the downward trajectory.
With the new NIL rules, Williams is able to make some serious money while quarterbacking the USC Trojans.