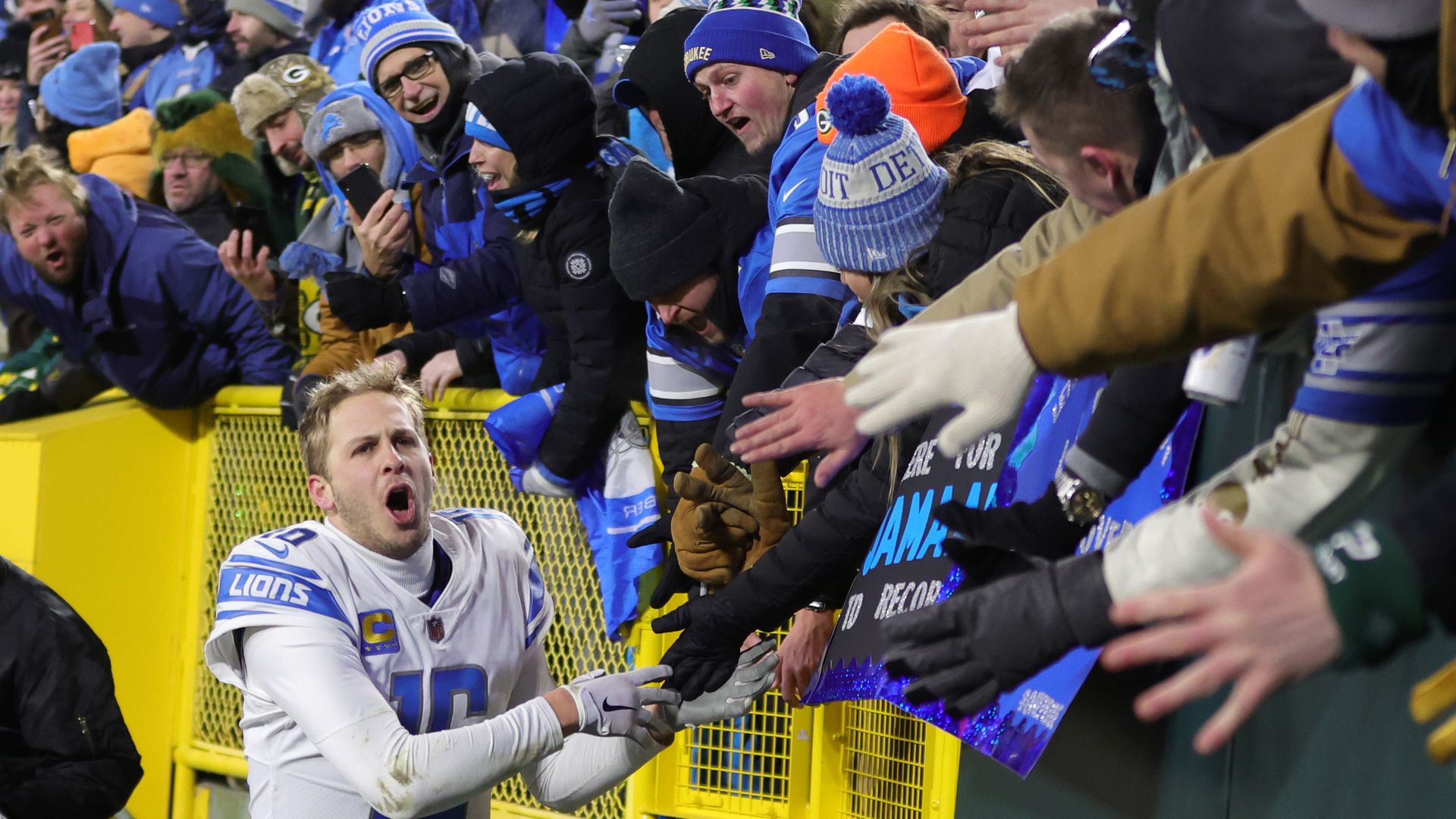 Detroit Lions have shown they are willing to travel on the road to show support to their team.
After a bunch of blue was spotted in Kansas City in Week 1, it appears Lions fans have completely taken over legendary Lambeau Field to cheer on the Detroit Lions as they take on the Green Bay Packers.
Detroit News reporter Justin Rogers posted a video showing a sea of blue all over Lambeau Field moments before the game kicked off.
Detroit has won three straight games against the Packers and a win on Thursday Night Football would put the Lions in first place in the NFC South.
So far, it looks like Lions fans are getting their money's worth as the team is up 14-3 on the Packers.