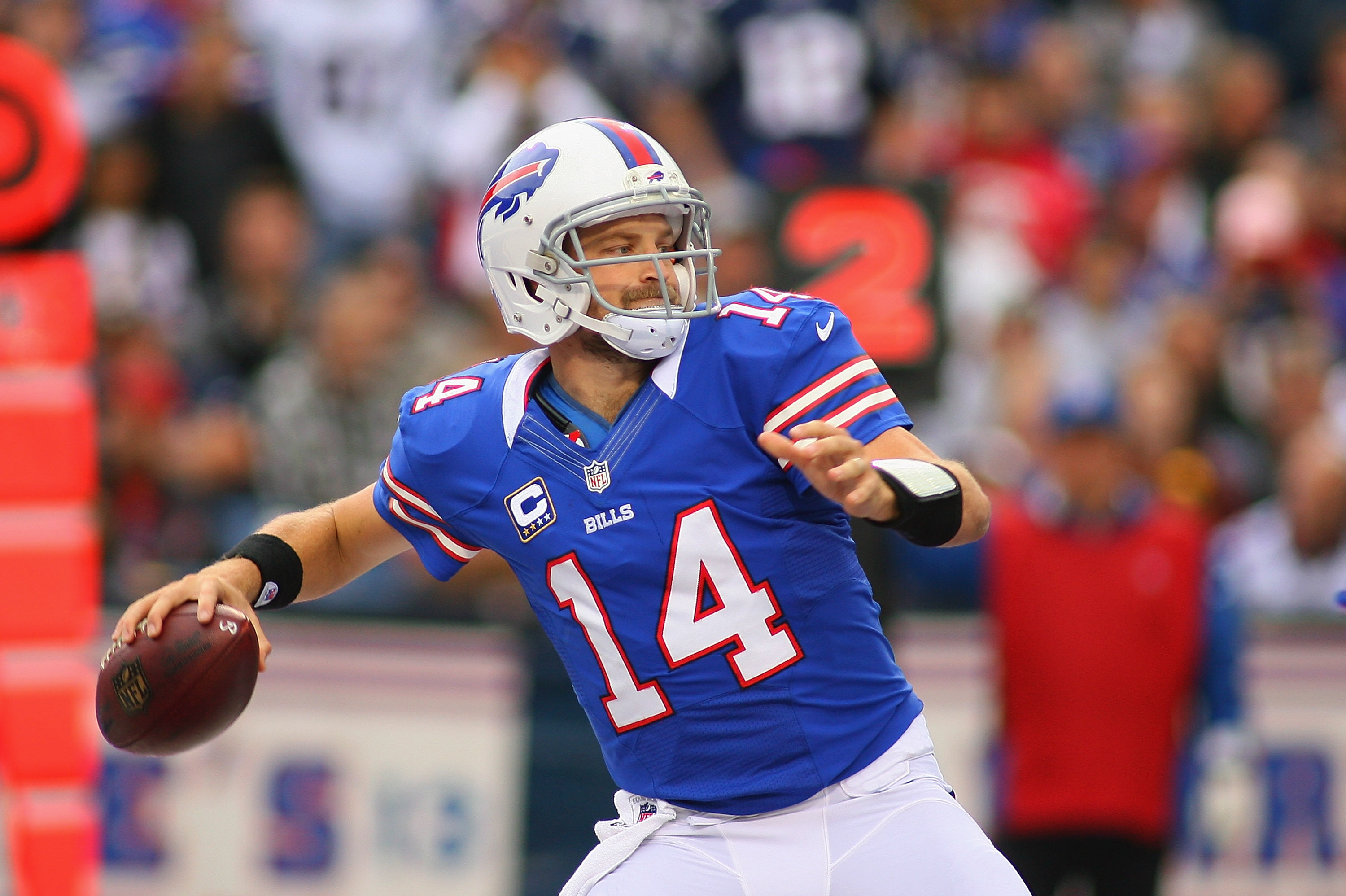 Ryan Fitzpatrick played just four seasons with the Buffalo Bills, but the journeyman quarterback is beloved by Bills Mafia and it appears the feeling is mutual.
Even though Fitzpatrick is still a member of the Washington Football Team, he was spotted at Highmark Stadium for the Bills' blowout playoff win over the Patriots on Saturday night.
Several people photographed Fitzpatrick and his trademark beard sitting outside in the frigid temperatures. But one picture in particular tops them all.
It shows Fitzpatrick and a younger Bills fan both shirtless cheering on the home team:
Did we mention that the wind chill was below zero last night?