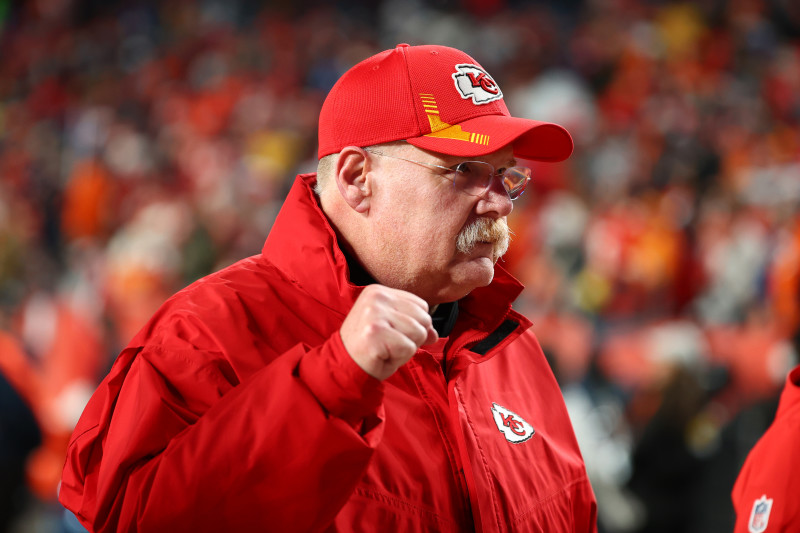 Following the Kansas City Chiefs' thrilling overtime victory over the Buffalo Bills in the AFC Divisional Round on Sunday, head coach Andy Reid revealed to reporter what he told Patrick Mahomes as the team faced elimination.
The Chiefs trailed by three with 13 seconds left in the fourth quarter, but Mahomes led them down the field to set up the game-tying field goal and force overtime.
Before Mahomes took the field for the game-tying drive, Reid told reporters that he said to him, "When it's grim, be the Grim Reaper."
The Chiefs advanced their fourth straight AFC Championship Game and will host the Cincinnati Bengals next Sunday.