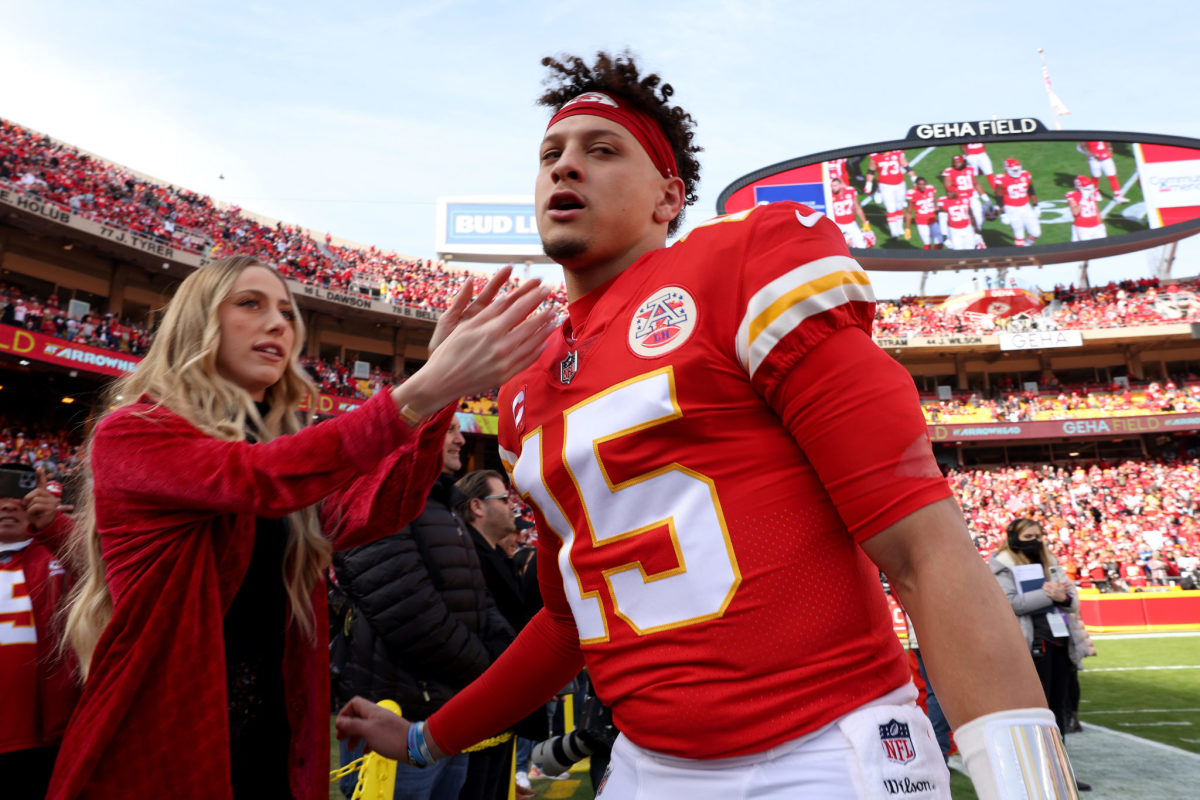 On Friday, it was reported by former NFL offensive lineman-turned Fox Sports Radio analyst Rich Ohrnberger that Kansas City Chiefs quarterback Patrick Mahomes asked his fiancé and brother, Brittany Mahomes and Jackson Mahomes, to stop attending games for the time being.
According to Ohrnberger, Mahomes felt the duo was becoming a distraction and hurting his brand.
Well, it didn't take long for Patrick Mahomes to hop on Twitter and respond to the report:
Later in the day, Ohrnberger addressed the situation, saying that he made a mistake with his report after getting duped by his source:
So it still looks like Mahomes' family will be attending games, let's just hop they tone down their antics just a little bit.