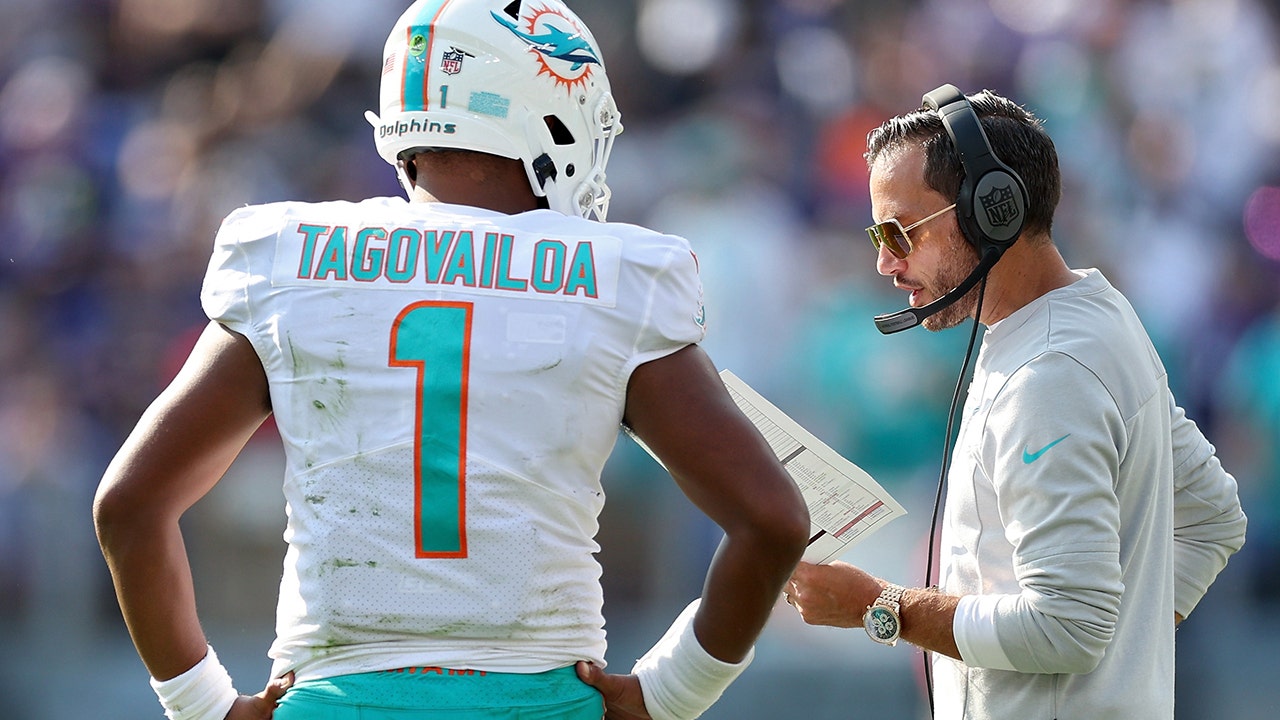 The NFL won't be happy about this.
The Miami Dolphins may have to switch up their entire gameplay before the take the field on Thursday Night Football against the Cincinnati Bengals.
A random Twitter account online posted several videos showing the Dolphins practicing and doing a walk-through at Nippert Stadium on the University of Cincinnati campus ahead of their matchup with the Bengals.
The Miami Dolphins have officially listed quarterback Tua Tagovailoa as questionable to play Thursday night against the Cincinnati Bengals due to back and ankle injuries.
The NFLPA investigation of the Dolphins, related to their handling of Tua Tagovailoa's concussion protocol, is still ongoing. The third-year quarterback's health has been a subject of controversy since Sunday, as Tagovailoa appeared to suffer a head injury after getting hit by Buffalo Bills linebacker Matt Milano during Miami's 21-19 win.
Tua said Tuesday the back issue has caused him more problems.