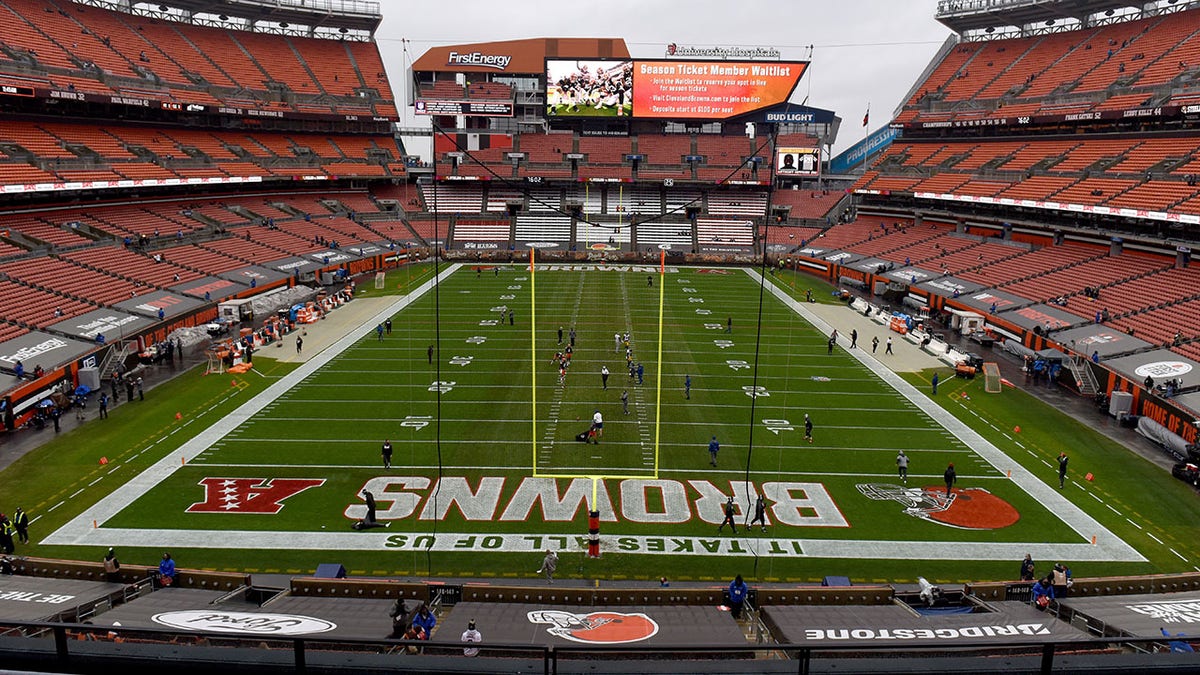 Parts of the field at FirstEnergy Stadium in Cleveland were damaged by someone who broke into the stadium and drove onto the field earlier this week. The treads stretched along an entire half of the playing field, and despite the team's best efforts, the damage still remains today.
Many reporters took to social media and showed that the Ford F-150 that was used left significant damage that may not be totally fixed until after the 2022 season is complete.
The Cleveland Police Dept. are currently investigating the situation.
The 3-7 Browns are heading into Sunday's game against the Tampa Bay Buccaneers, who enter the Week 12 matchup at 5-5, winners of two in a row.
The Browns will play their final game without Deshaun Watson, who is expected to make his return next week against the Houston Texans.