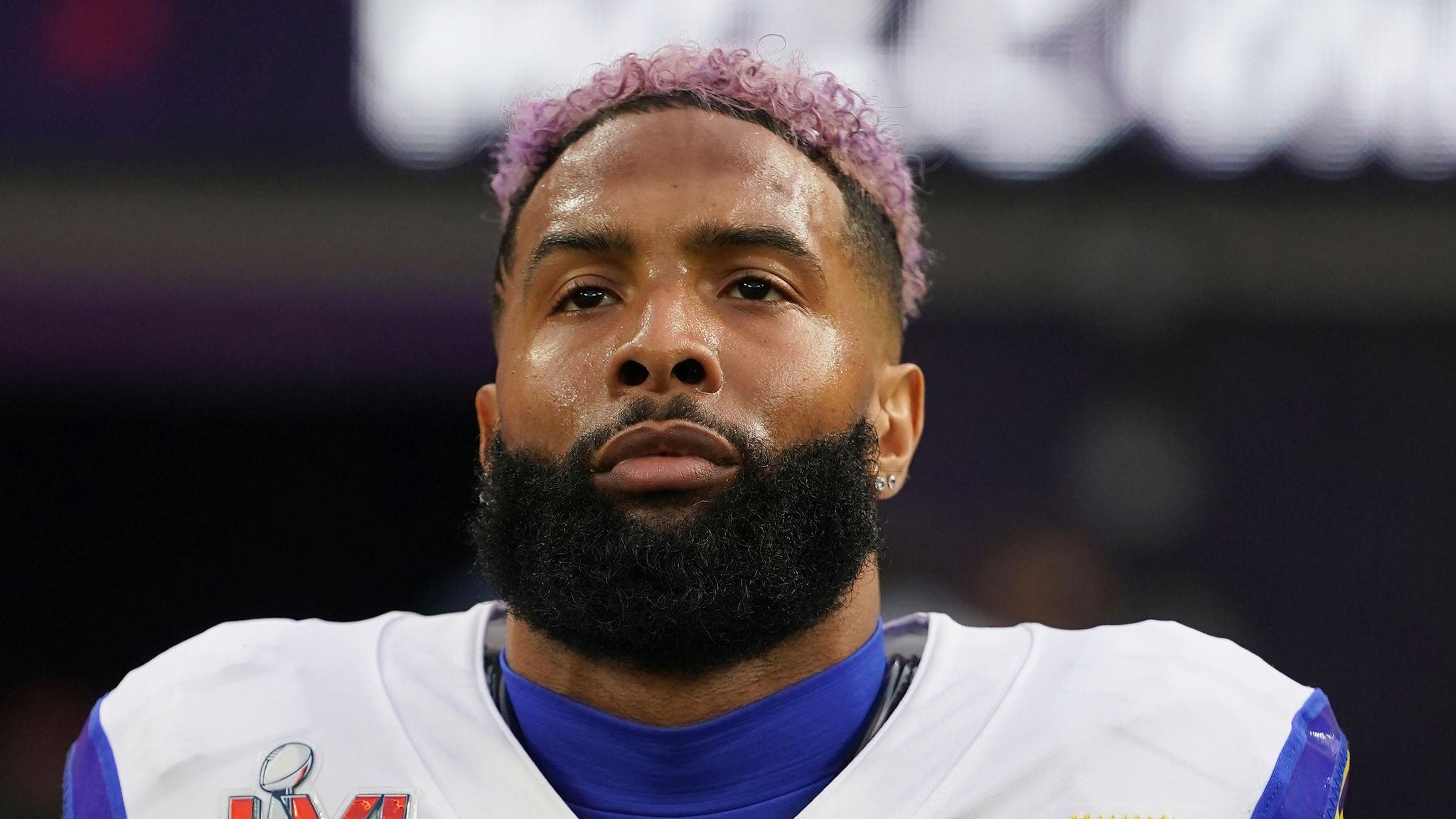 Up until today, it sure sounded like Odell Beckham Jr. was going to sign with the Dallas Cowboys but after this latest report, it sure seems like Beckham and the Cowboys isn't likely going to happen.
According to ESPN's Ed Werder, the Cowboys have "concerns" after Odell Beckham Jr.'s physical that his recovery from a torn ACL "has not progressed enough to ensure that he would play before mid-January."
Werder adds that the Cowboys source told him that there is a possibility that Beckham, who completed his visit with the Cowboys on Tuesday, would not benefit the team until the 2023 season.
Beckham underwent a physical on Monday, met with Cowboys owner Jerry Jones and his family, and spent the night with Micah Parsons and Trevon Diggs at the Dallas Mavericks' game against the Phoenix Suns.
Jones remained noncommittal during an appearance on 105.3 The Fan in Dallas on Tuesday, but did say that Beckham playing this season is "paramount" to a deal possibly getting done without ruling it out altogether.
"It's a lot different if you play one play or if you played or are available for a week and that week be the Super Bowl week, than if he's available the next week," said Jones. "And so everything in between. I would say that's a point of discussion — a player's own belief of where he is in becoming ready to play is real big."
Now, Beckham could still sign with the Dallas Cowboys but after all this — would he even want to? It's clear the Cowboys leaked this information to the media. Nonetheless, Beckham left Dallas without a deal and will now go home and decide his next step. The 30-year-old wide receiver also visited the New York Giants and Buffalo Bills and both teams seem to be in play for the wideout.