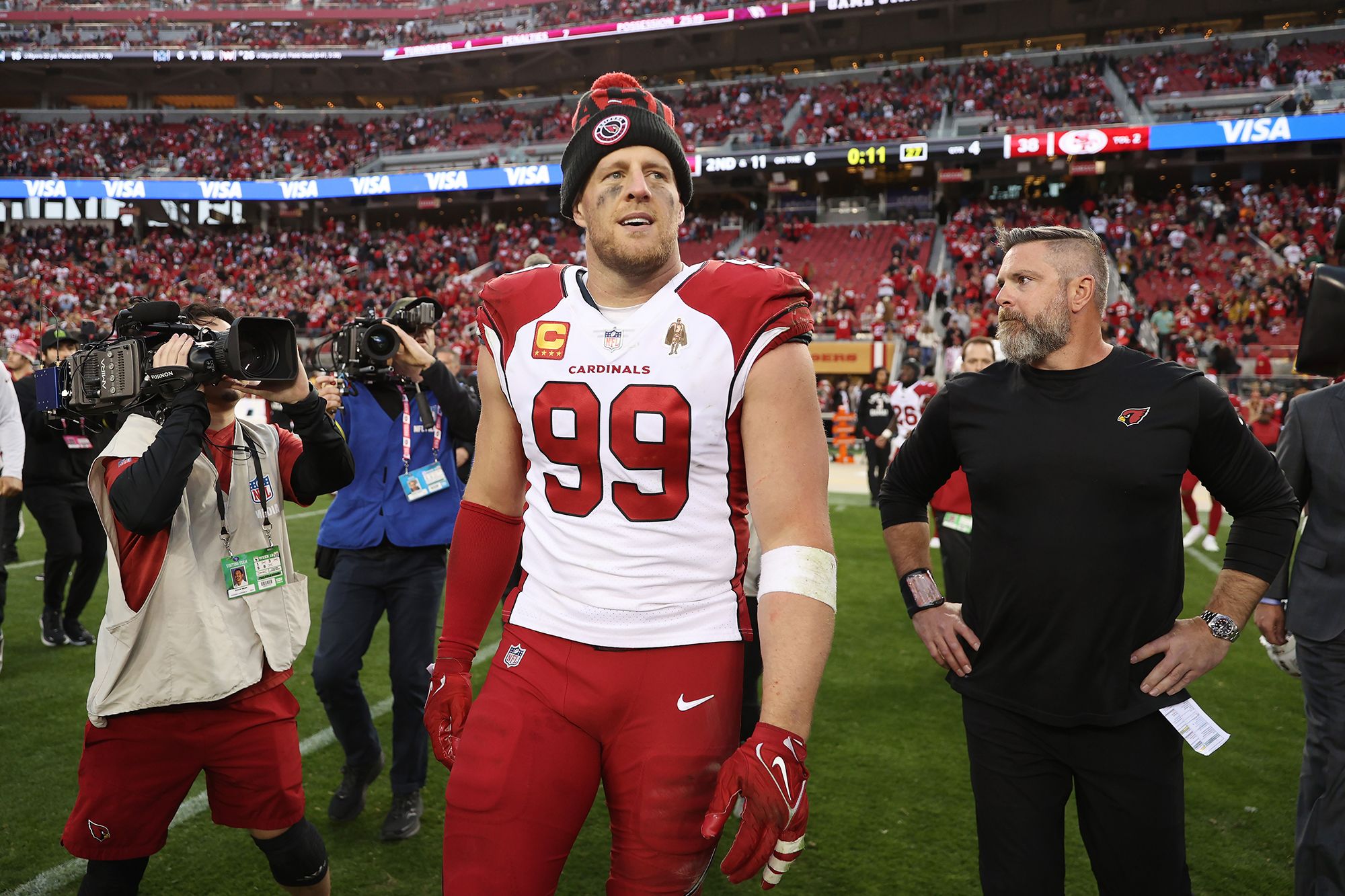 J.J. Watt's Hall of Fame career came to an end last Sunday and you could tell just how awesome Watt was by the ovation he got from the 49ers fanbase as he exited the field for the final time.
But that wasn't the only great gesture Watt got, earlier in the week, Arizona Cardinals defensive coordinator Vance Joseph stopped a team meeting to play a video for Watt that featured some of his family and other NFL players congratulating Watt on his illustrious career.
Watt couldn't hold his emotions back and was sobbing throughout the entire thing:
Watt went out on his own term, managing to go out still playing at high level. He finished Sunday's game with two sacks in the Cardinals 38-13 loss to the San Francisco 49ers.