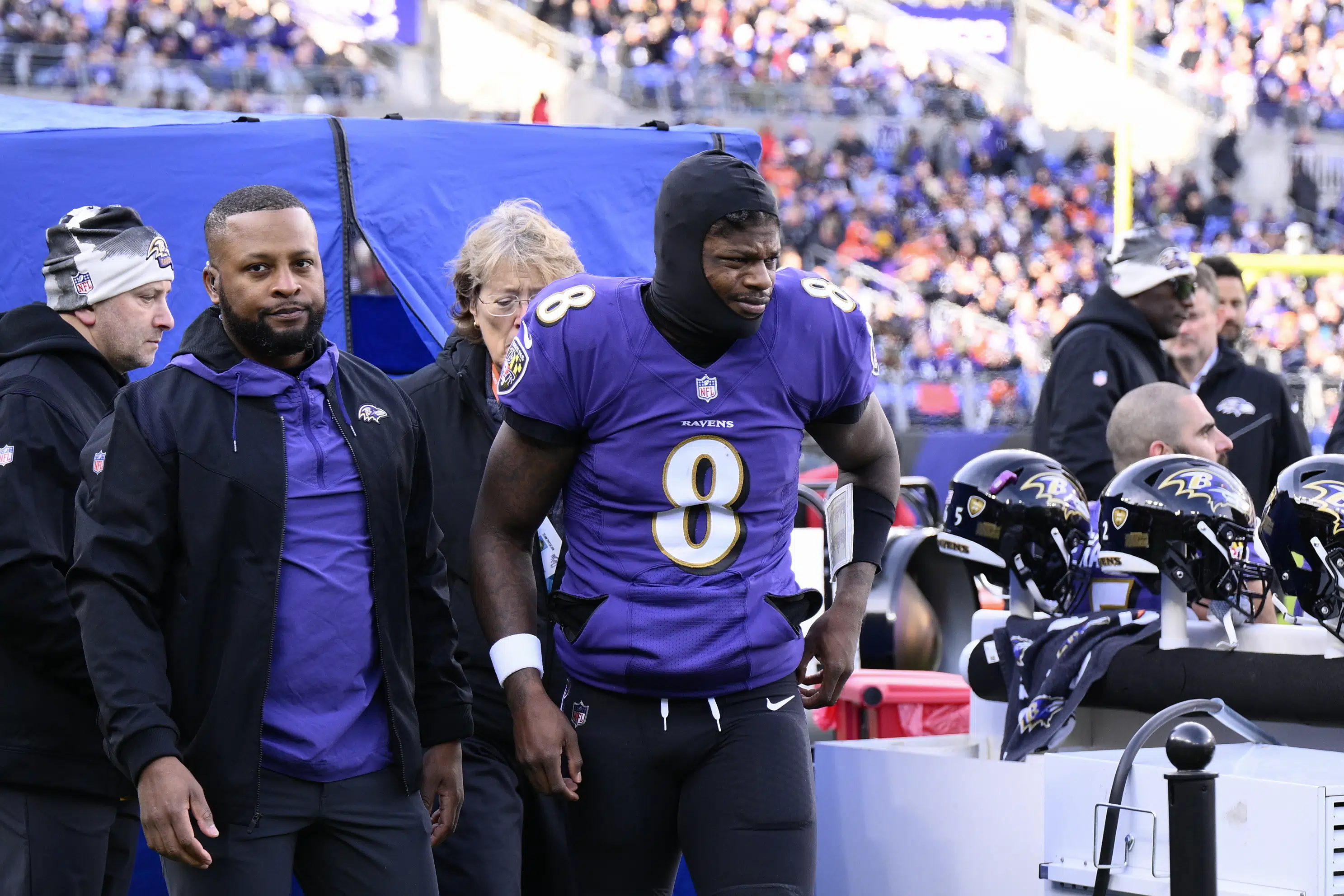 Baltimore Ravens quarterback Lamar Jackson missed practice again on Wednesday and it now seems unlikely the 2019 NFL MVP will be able to play inS Sunday's Wild Card Game against the Cincinnati Bengals.
Ravens head coach John Harbaugh didn't offer much of an update on Jackson's status other than the fact the dynamic quarterback is simply not ready to return.
Jackson has been out since spraining his PCL in a game against the Denver Broncos on December 4th. Earlier in the day, NFL Network's Ian Rapoport said Jackson faced an "uphill" battle to play agains the Bengals:
Meanwhile for the Ravens, backup quarterback Tyler Huntley did not throw during the media's viewing of practice due to a shoulder injury.
Not looking good for the Ravens.