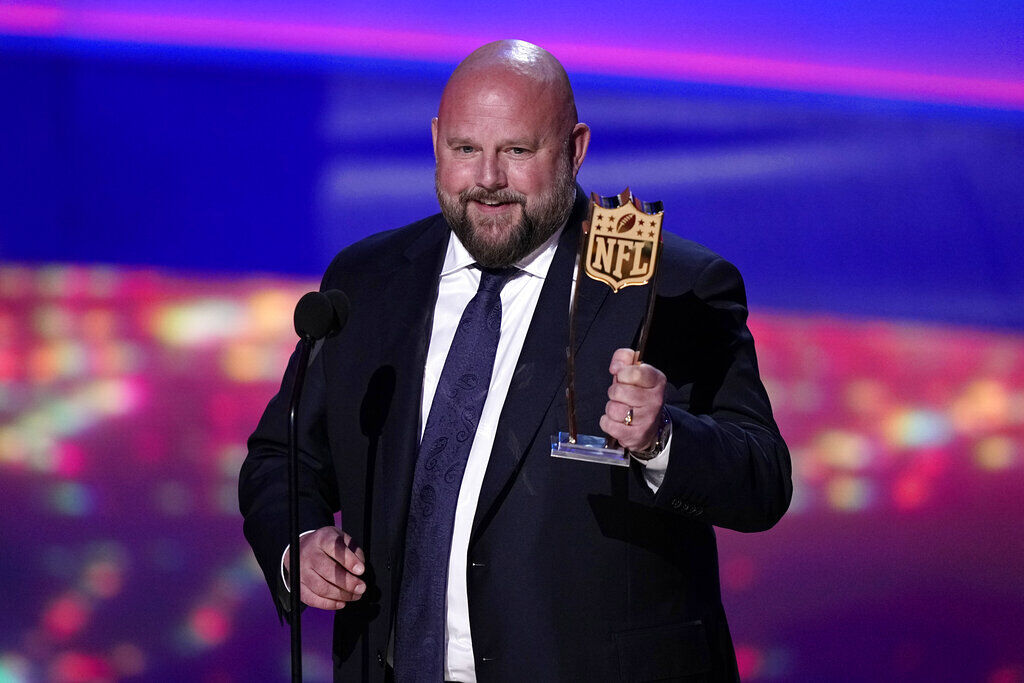 On Thursday night at the NFL Honors Award Show, New York Giants head coach Brian Daboll took home the 2022 NFL Coach of the Year award after the led the Giants to their first playoff win since 2012.
After winning the award, Daboll was asked what his plans are for Super Bowl LVII and lets just say everyone can relate to Daboll's plans:
"I'm gonna sit back, eat a tray full of nachos, drink a six-pack, and then I'll start my diet," Daboll said. "I'm just gonna watch it as a fan."
Daboll is all of us.