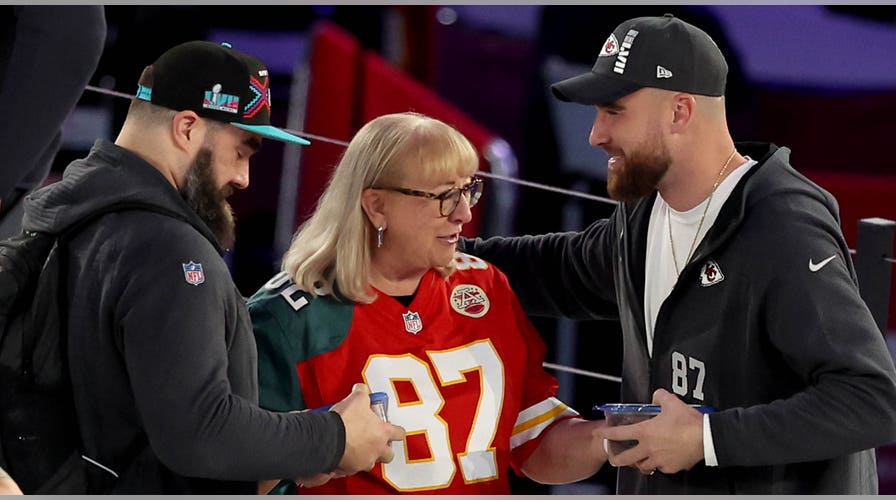 Super Bowl LVII was the first time two brothers faced off against one another in the biggest game, with Travis Kelce and the Chiefs squaring off against Jason Kelce and the Eagles. It was a hard fought battle but ended with Travis' Chiefs beating the Jason's Eagles, 38-35.
After the game NFL Films caught the two brothers sharing an motional moment on the field with their mom:
During the latest episode of their "New Heights" podcast, Jason and Travis Kelce took some time to reflect on just how special this experience was for them.
"The moment I saw mom is when I got really emotional because man, it was so awesome," Jason said as he tried to fight back tears. "It was awesome that she was on top of the world for a week."
"She was the heavyweight champ, man," Travis added. "She was on top of it and she shined the whole time, man. That was the coolest part. Mom, you killed it. Dad, you've been killing it."
The Kelce brothers began their podcast this season and it ended up being incredibly successful. However, it became even more special when the two got to experience playing in the Super Bowl against each other and share that with their family.