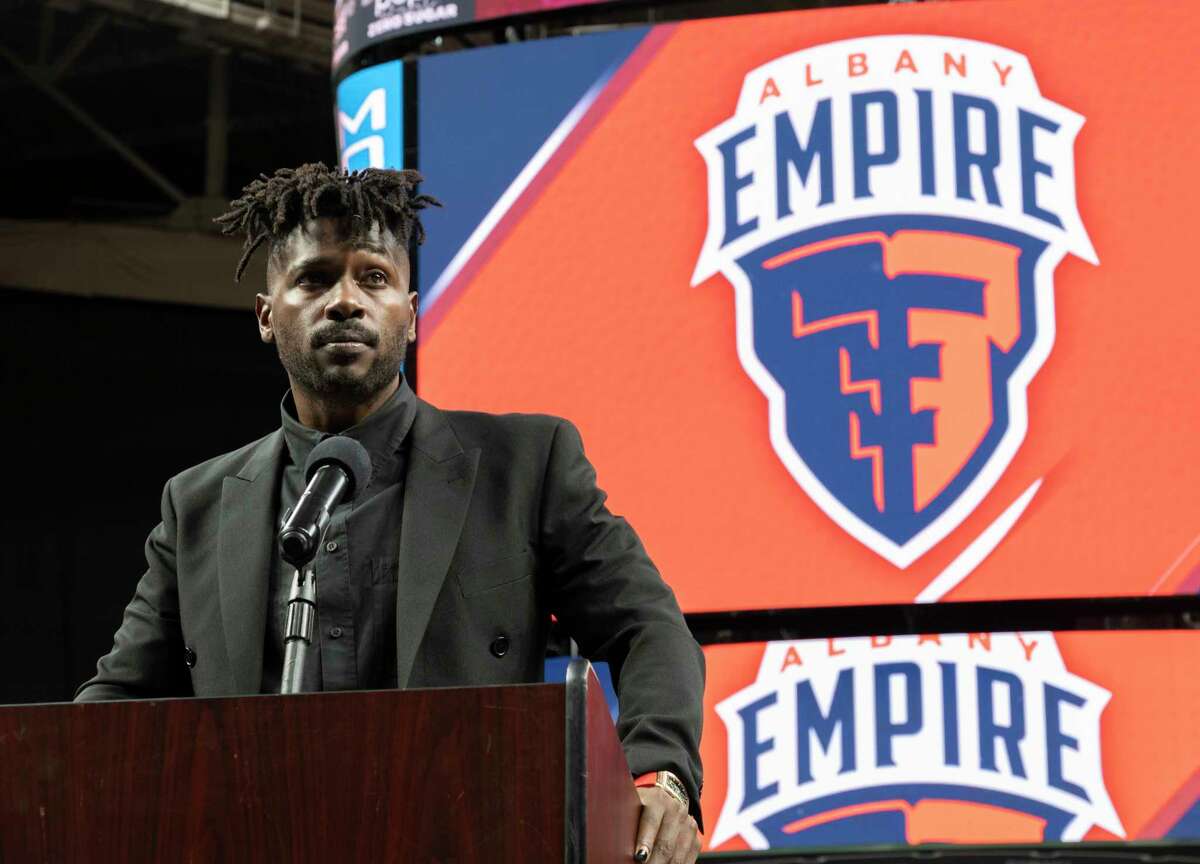 Like many things associated with Antonio Brown, his tenure as the national Arena League's Albany Empire was a complete and utter disaster.
In a recent ESPN feature about Brown's disastrous tenure as Empire owner, which ended with the team getting kicked out of the league in June because of unpaid fees, it's being reported that A.B. allegedly threatened three players with a gun when a birthday post dedicated to a former player who died the previous year was unexpectedly deleted.
Dwayne Hollis, Darius Prince and a third player — unnamed in the article — allegedly approached Brown at a cigar lounge, asking about the situation behind the post intended as a tribute to offensive lineman Mo Ruffins.
"AB looked at Ryan [Larkin] and was like, 'Hey, man, you still got the AR [rifle] in the car? Go get it,' " Prince told ESPN. "Then I was like, I'm not going to allow this dude to walk out of here after you just threatened us. … After he said that, things did calm down and we had a conversation. But the fact is that he threatened us by telling his assistant to grab his AR."
Hollis told ESPN that they were "there to just talk, to give our views about how that's wrong."
Brown's association with the Empire started as a part-time owner in March, but he eventually became the majority owner of the team for which his father, Eddie Brown, once starred.
The controversy started when, in May, members of the team alleged they hadn't been paid in weeks. The situation spiraled when players got locked out of hotel rooms and the team had to go through four different coaches.
Brown and the Empire also incurred about $21,000 in unpaid league dues and another $1,000 conduct fine, according to ESPN, and other conflicts continued to arise.
"He came in promising the world," Prince said earlier in the ESPN article, "and didn't show for s—."
Brown has faced a handful of legal issues during his NFL career and the troubles have only increased since he left the game of football in 2021.
His court cases have included domestic violence, sexual assault and the failure to make child support payments, which, most recently, led Florida police to order for his arrest for failure to make a $15,000 payment in August.