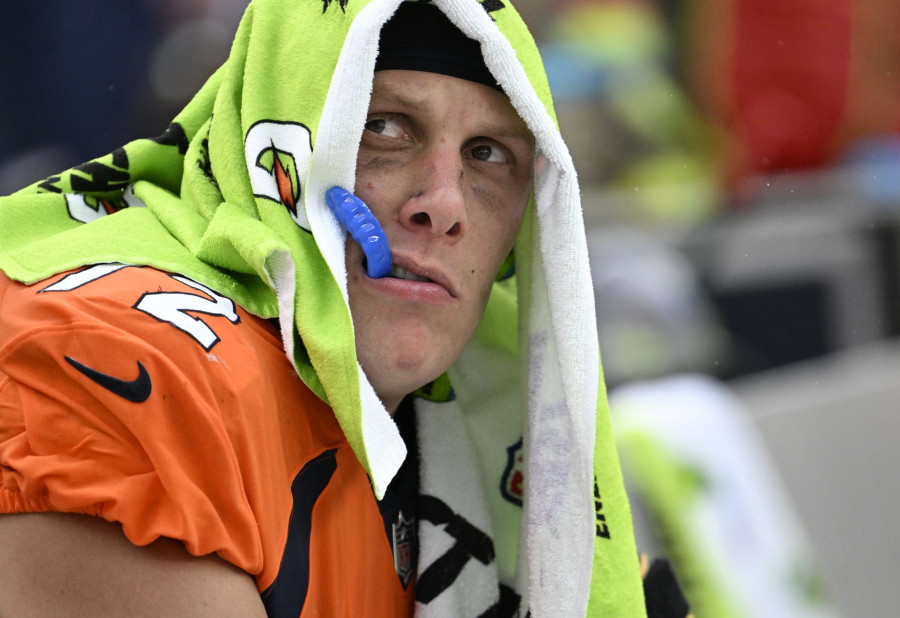 The Denver Broncos became the first team since 1966 to allow 70 points in a game following a 70-20 loss to the Miami Dolphins.
After the game, Broncos offensive tackle Garrett Bolles described what it felt like to go through that nightmare of a game and after hearing him describe it all, it's tough not to feel bad.
"Tired of losing, man," Bolles said, per 9NEWS' Scotty Gange. "I've been here for seven years and all I've done is lost."
The Broncos haven't made the playoffs since 2015 which was two years before the Broncos selected Bolles with their first round pick in the 2017 NFL Draft.
The Broncos fell to 0-3 on the season after Sunday's loss and face an uphill battle to end their playoff drought. Of the last 251 NFL teams to start their season with three straight losses, only six have made the playoffs.