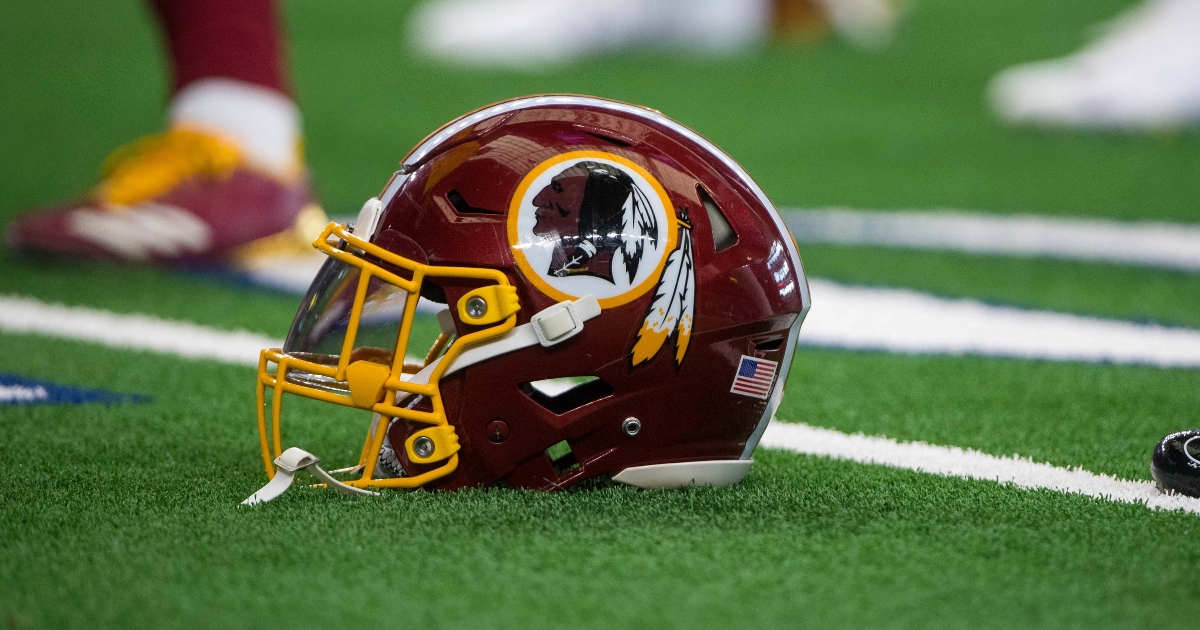 The Native American Guardians Association (NAGA) has filed a lawsuit against the Washington Commanders after the team allegedly made defamatory comments attacking the association's interpret.
The lawsuit, which was filed Monday in U.S. District Court of North Dakota, alleges the Commanders have a "monopoly on the narrative" concerning the Native American sentiment regarding the team's former name – Redskins. NAGA is seeking $1.6 million in damages.
In addition, NAGA is also trying to change the Washington' team name back to the Redskins and claims it has nearly 12,000 signatures supporting this move.
"NAGA's members were huge Redskin fans precisely because they were the Redskins," the lawsuit reads in part. "It was the only team in the NFL to honor an actual Native American. They were proud to watch professional football players engage in a different kind of battle, with the stoic face of Chief White Calf on their helmets."
The Commanders said they "believe the complaint is without merit, and we will address the matter in court."
Earlier this month, new team owner Josh Harris said he's open to the idea of rebranding the Washington franchise team name but ruled out going back to the Redskins.