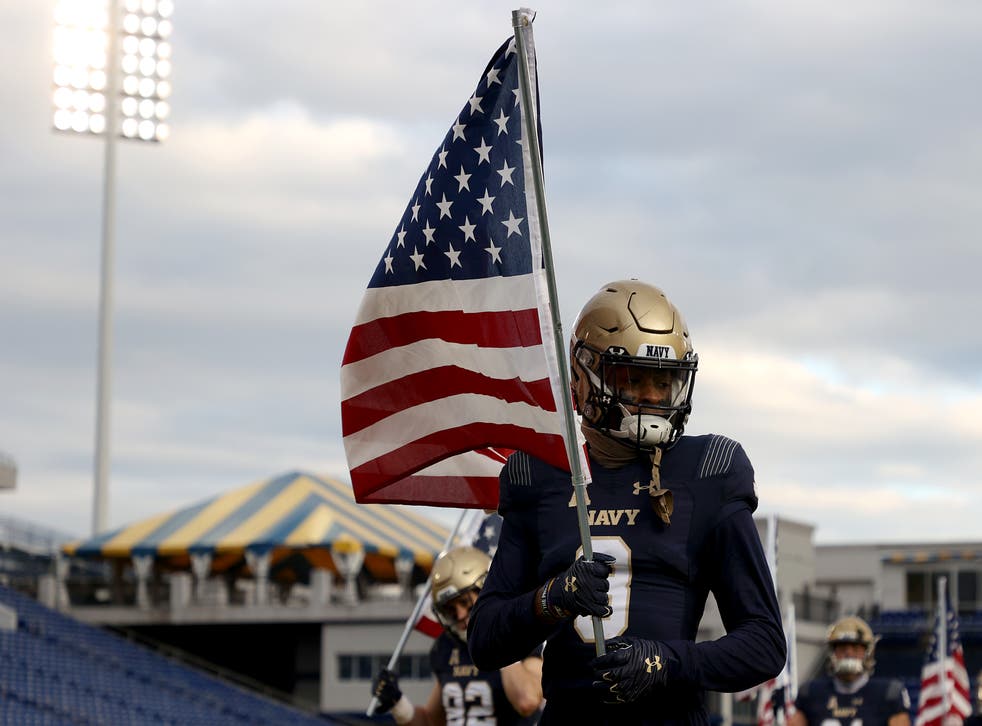 According to ESPN's Adam Schefter, the U.S. Navy has denied CB Cameron Kinley's request to delay his commission so he could play for the Tampa Bay Bucs.
Kinley had applied for the waiver in order to pursue his NFL career. He signed with Tampa Bay as an undrafted free agent out of the Naval Academy.
Kinley will now be required to commission into the Navy as an ensign.
As Greg Auman of The Athletic points out, the Navy's decision goes against recent precedent when it comes to letting cadets with legitimate NFL hopes pursue those dreams first before being commissioned:
Kinley's agent also put out this statement:
Kinley himself issued a statement responding to the decision:
Kinley played 27 games in college and left school with 88 tackles, 3.5 tackles for loss, a sack, an interception, and a forced fumble.