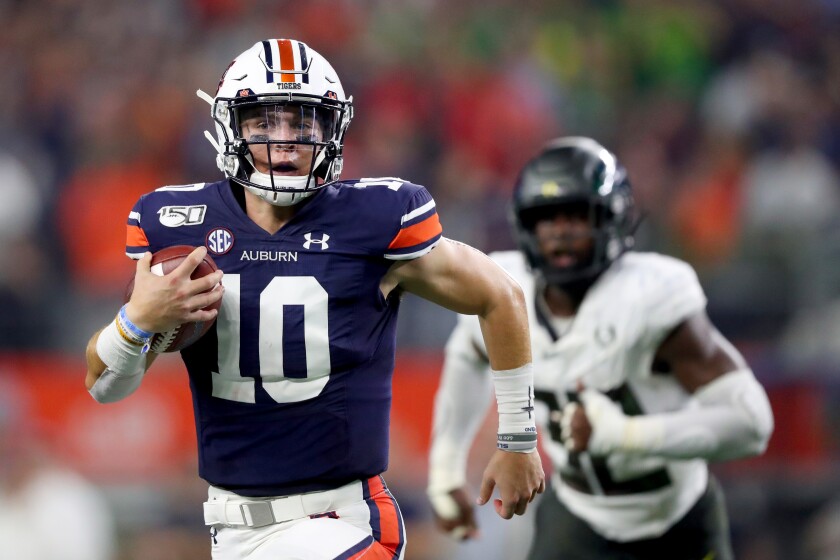 The NCAA, effective July 1, allow collegiate athletes to profit off name, image and likeness, releasing their new NIL Policy after a year long battle with the court system.
The first collegiate athlete to take advantage of the new rule was Auburn QB Bo Nix, who at 12:02 a.m. announced a sponsorship:
Two minutes later, running back Shaun Shivers posted "We are COLLEGE ATHLETES … We are building our brands and working every day to be the best student-athletes we can be. We finally have the chance to get paid for marketing opportunities. This is my first paid post announcing I've joined @yokegaming. All fans can now game with me …"
He followed it up with an announcement that he has apparel coming soon:
So far, Auburn's athletes are representing a food company and a gaming service. They've all posted to Instagram to share their sponsors. Nix, Shivers and Johnson were the first to post, right at the strike of midnight, but other athletes shared messages across social media leading up to July 1 that they are open to sponsorships.
The Auburn players were the first but they surely won't be the last.