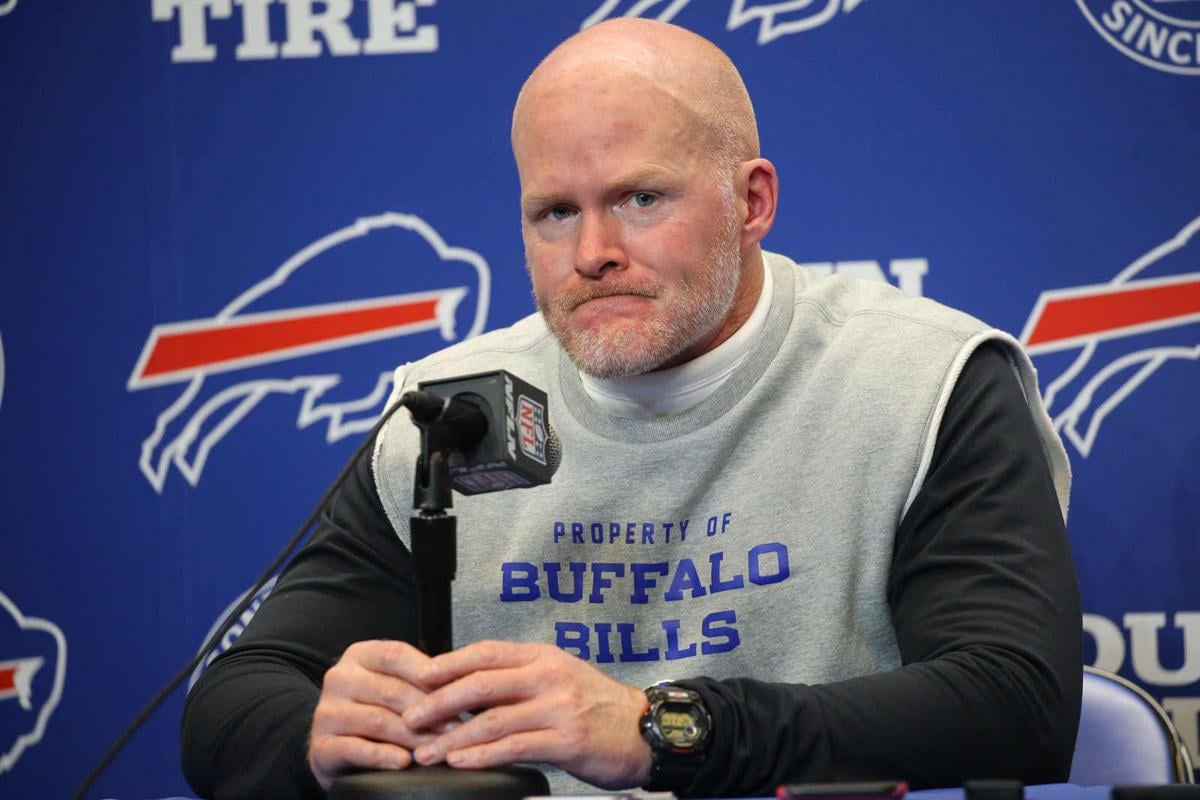 Sean McDermott was extremely salty after the Bills Monday Night Football loss to the Patriots.
Despite throwing just three passes all game, the New England Patriots were able to beat the Buffalo Bills and take control of the lead in the AFC East.
The gameplan was the latest masterpiece from Bill Belichick as New England finished with 46 carries for 222 yards and a touchdown while just completing two passes for 19 yards.
However, Bills coach Sean McDermott wasn't ready to toss around credit to Patriots coach Bill Belichick.
"Let's not give more credit than we need to give credit to Bill Belichick in this one," McDermott said after the loss. "Whether it's Bill or anybody else — they beat us, right? You sit here and you tell me when we start with an average starting field position at the 40-yard line and he starts at the 23-yard line — and I'm rounding up in both cases — and we were 1 for 4 in the red zone, and they were 0 for 1 in the red zone?"
"You give me that ahead of time then I like my chances. I like my chances. So, with all due respect, it's not a Bill Belichick-type thing. It's what are you doing with the opportunities you got? What are you doing with the opportunities you got? We turned the ball over at the plus 30-something yard line. It's sloppy football. It's sloppy football. So, I'm very comfortable in that situation."
Belichick is unlikely to care about McDermott's comments and has likely moved on to their next opponent.