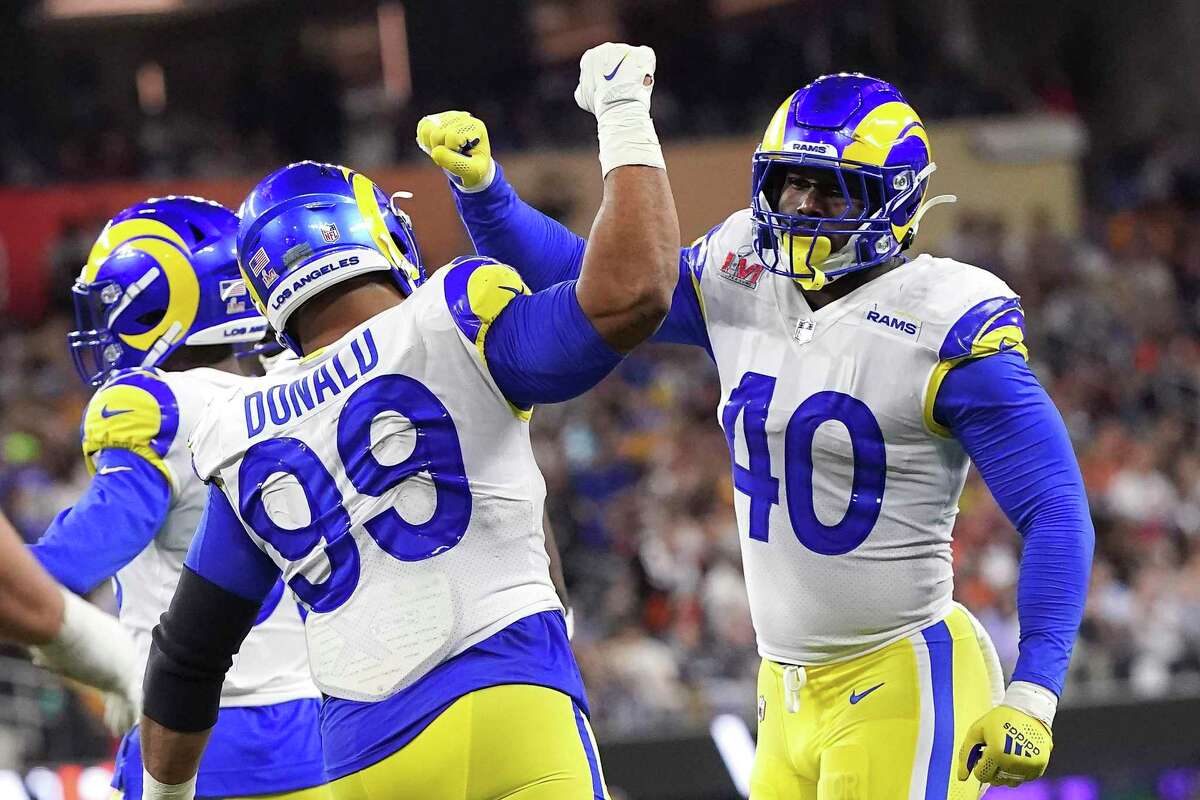 If the Los Angeles Rams want Aaron Donald back in 2022, they are going to accommodate him on his wishes.
At Wednesday's championship parade in Los Angeles, Donald was quoted saying "run it back." However, he has some stipulations on whether he would return to the team.
"I'm gonna enjoy the moment. If we bring everyone back, I'm back," he said. "Odell Beckham. Von Miller. We bring them guys back, let's make it happen."
Denver traded Miller to Los Angeles in exchange for second- and third-round draft picks last November. The move worked out for everyone — the Rams and Miller won a Super Bowl and the Broncos got two extra draft picks for a player already scheduled to become a free agent.
Beckham Jr. got released by the Browns and then signed a one-year deal with the Rams. His signing is likely the sole reason the team made it as far as they did. He'll become a free agent in March.
Donald had 84 tackles and 12.5 sacks in the regular season. He's considered one of the best players in the NFL. Donald wants them both back for him to come back, so expect the Rams to make it happen.