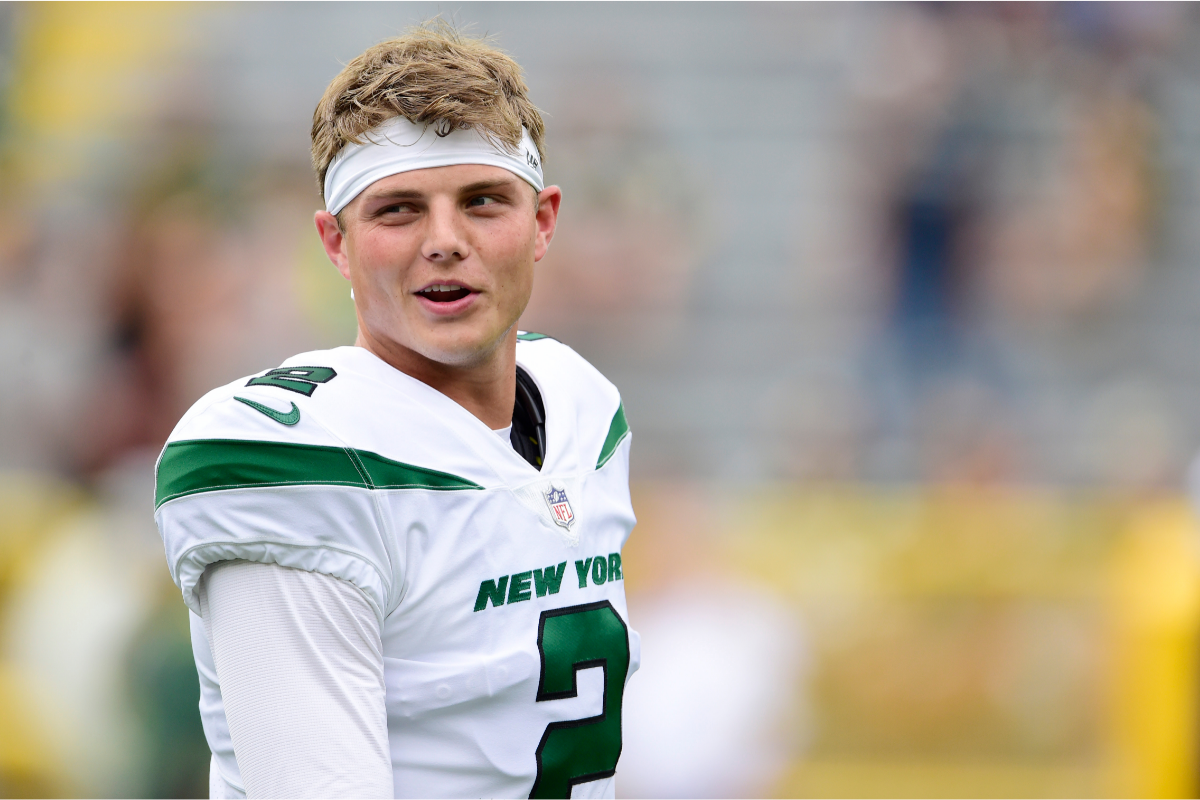 Zach Wilson scrubbed his old girlfriend, Abby Gile, from his Instagram account earlier this year. In return, she has now scrubbed one of his best friends from his life.
Gile is now dating his former best friend and BYU roommate, Washington Commanders WR Dax Milne.
Fans immediately took to her Instagram and blasted her on her latest picture.
One person called her a 'homie hopper' and Gile fired back by exposing that Wilson slept with his mom's best friend.
Wilson was in the Bronx last month to watch the Yankees take on the Rays. He was caught on camera with a mystery woman.
As a rookie, Wilson had 2,334 passing yards, nine touchdown passes and 11 interceptions.