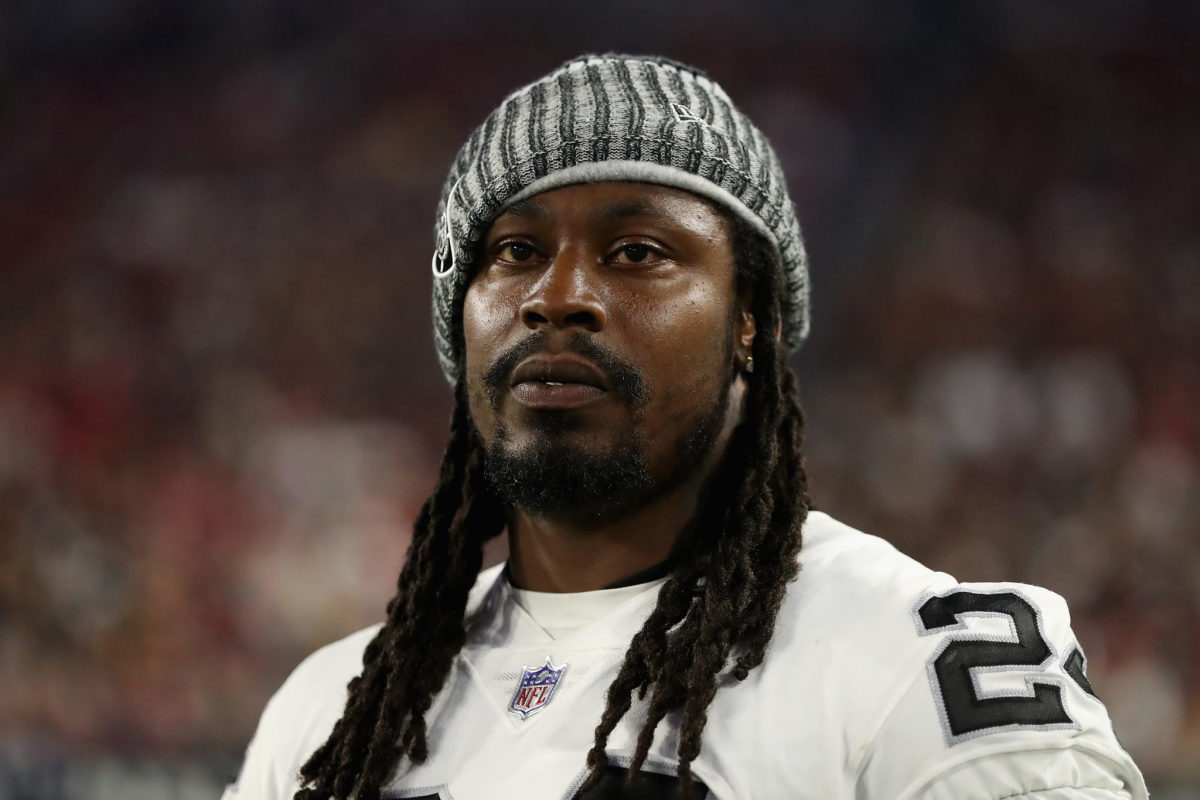 Body Cam footage from Las Vegas police dept. has now been released of the arrest of Marshawn Lynch.
New details appear to have emerged in the arrest of former NFL running back Marshawn Lynch, with the authorities alleging that the five-time Pro Bowler told them "that he stole the vehicle" he was in.
The former NFL running back could be seen sleeping in his disabled car as cops came upon him in Las Vegas. He would soon be dragged out of his car by the hood of his sweatshirt and forcibly thrown to the ground during his DUI arrest.
The officers can be heard in the video asking Lynch repeatedly to step out of the car, but he refused as he asked over and over again why he had to leave the vehicle.