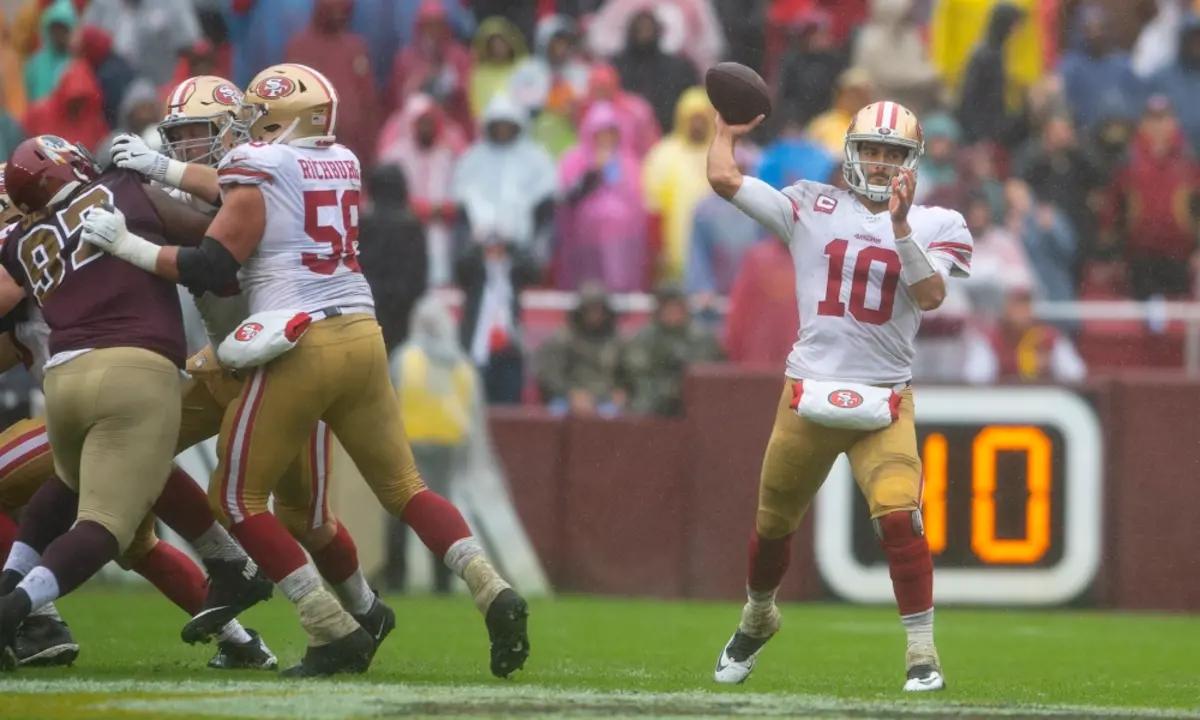 Jimmy Garoppolo could've been a Commander, but his off-season decision changed everything.
According to a report, the 49ers and the Commanders had a Garoppolo trade in place. Adam Schefter reported the two teams "had the parameters of a trade agreement in place" which involved multiple draft picks, per Schefter.
The arraignment fell through, however, after Garoppolo opted for shoulder surgery, ESPN's Adam Schefter reported Sunday.
After his surgery, Washington changed course and traded multiple draft picks to the Colts in March for veteran quarterback Carson Wentz instead. Who knew that decision would prove key in helping save the 49ers season just two games into the 2022 year.
Trey Lance fractured his fibula in a Week 2 and underwent season-ending surgery.
As of now, Jimmy Garoppolo is the San Francisco 49ers starting quarterback and he will remain in that role for the remainder of the season after the injury to Trey Lance that has him out for the rest of the season.
"Everything happens for a reason," Garoppolo told reporters Thursday. "I'm a big believer in that, and it's just another opportunity."
Brock Purdy, a seventh-round pick out of Iowa State in this year's NFL Draft, has been elevated to the backup spot with Lance hurt.